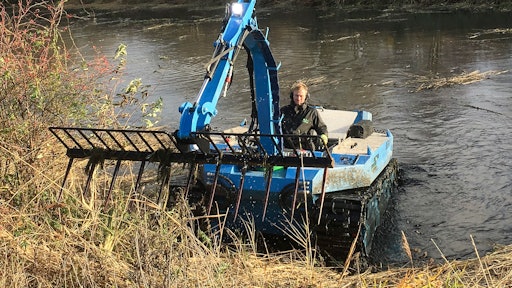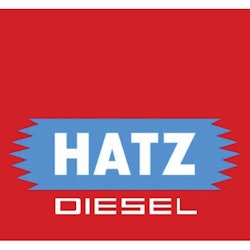 They are always admired, amphibious vehicles that are in their element both on water and on land. With their wide variety of drive systems, they are used wherever various types of work are required in the water, in wetlands and on dry land.
The Berky 6450 model, also known as "Amphi-King", with its caterpillar and propeller drive, is at home on construction sites, in the emergency services or in the maintenance of waterways.
A Hatz 4H50TIC OPU engine provides the drive.
New engine for an existing machine
In early 2017, Berky was looking for a new, modern engine for the existing 6450 amphibious vehicle model. There were three main requirements: Low weight, easy installation and the lowest possible noise level.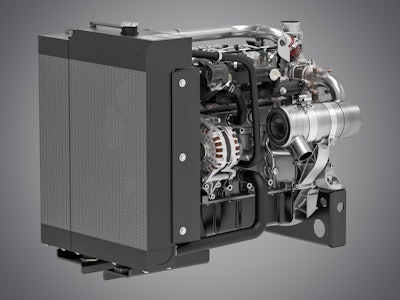 A lightweight engine contributes to a low total vehicle weight, enabling transport on a trailer. This downsizing principle in combination with systematic lightweight construction makes the Hatz H Series engine 4H50TIC OPU one of the lightest in its performance class, at just 255 kg – including all components such as the radiator, exhaust system and electronics.
The second requirement was ease of installation in the existing machine. The completely ready-to-use OPU (Open Power Unit) version of the Hatz 4H50TIC makes converting the amphibious vehicle much easier. With only minor changes to the vehicle, the plug-and-play engine is installed in the engine compartment and connected to the hydraulic drive unit.
The third requirement was a low noise level, as the driver sits very close to the engine. The H Series engine fits the bill here, too. The Hatz 4H50TIC OPU delivers its performance and power even at low engine speeds. The resulting low background noise makes the driver even more comfortable.
Berky 6450 model "Amphi-King"
The combination of land and water vehicle allows you to work in water, in wetlands and on dry land at the same time
The low weight of the amphibious vehicle allows it to be transported with ease on a trailer to its work site
The pre-installed boom with high-performance hydraulics and quick-change attachment is the basis for the flexible use of various tools
Hatz 4H50TIC OPU
The low weight of Hatz H series engines contributes to the low total vehicle weight
The completely ready-to-use OPU version of the Hatz H series four-cylinder engine guarantees quick and easy conversion of existing machines
Innovative design and state-of-the-art components ensure quiet operation of the engine, even at high power take-off