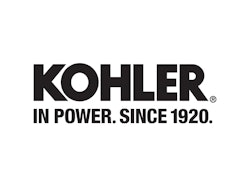 Kohler Co. announces its Power Group has made two acquisitions which will aid its electrification and clean energy developments. The company has acquired New York-based Curtis Instruments and Massachusetts-based Heila Technologies.
Curtis Instruments is an electrification partner to OEMs across a broad range of markets including material handling, golf and recreational vehicles, mobile elevated work platforms, construction, agriculture, turfcare, marine and select on-road segments. Its product portfolio includes products such as motor speed controllers, HMIs (human machine interfaces) and instrumentation, power conversion, CAN modules and other accessories. The company also develops advanced software solutions for its customers.
Through the acquisition of Curtis Instruments Kohler will be able to expand and diversify its electrification initiatives. Kohler says Curtis Instruments will operate as a standalone entity within the Kohler Power Group with Stuart Marwell, President, reporting to Brian Melka, Group President – Power.
"We're excited to welcome Curtis Instruments to our Kohler Power organization. This business, under the leadership of Stuart and Nick Marwell, is highly regarded for its market-leading position and expertise in electric and hybrid off-highway applications," said Melka. "For more than 100 years, Kohler has been a preferred source of power for homes, businesses, and equipment, and integrating the Kohler and Curtis product portfolios and existing OEM relationships will create substantial growth opportunities for both brands. With this acquisition, we are leveraging our history of trusted expertise in power resiliency, as clean energy continues to play a crucial role in the continued expansion of Kohler Power."
"Our entire Curtis Instruments organization is excited to join the Kohler Company of global businesses and be part of a forward-thinking privately held company," said Marwell. "We were drawn to Kohler because of its nearly 150-year history of strong family leadership and innovation, as well as its commitment to embracing the growing shift to electrification and hybridization. We are excited to help lead this next chapter for Kohler. KOHLER and Curtis brands both stand for quality, innovation and commitment to long-term customer success."
Kohler's acquisition of Heila Technologies, a microgrid software controls company, will enable the creation of a separate Home Energy Management Systems (HEMS) business unit. This new business will focus on residential energy storage and is part of Kohler's efforts to offer a range of energy solutions for various markets.
Heila Technologies was founded in 2015 as an MIT-born company in Somerville, MA, and is dedicated to simplifying the integration and operation of Distributed Energy Resources (DERs) and microgrids. Its core offering is Heila Edge, a modular energy platform designed to create a cleaner energy supply. As a developer of power source hardware and software, Heila is able to integrate and optimize distributed renewable energy resources and storage solutions to create a modular microgrid, providing reliable power when the grid cannot. Heila Technologies will operate as a standalone entity within the Kohler Power Group with Francisco Morocz, General Manager, reporting directly to Melka.
"Heila Technologies is an ideal fit for Kohler as its hardware and software solutions can be integrated with our residential and industrial generators, energy storage systems, and Clarke Energy's renewable energy services as we continue to expand and diversify our portfolio," said Melka. "With this acquisition, we are leveraging our history of trusted expertise in power resiliency with newer clean energy technologies. Resilient energy control through DERs is a crucial part of the development of the energy sector's infrastructure needs of the future."
"We are very excited to join Kohler Co., a highly regarded, strong multinational organization that has achieved decades of unparalleled innovation and growth. As a young company, Heila Technologies couldn't be more pleased to now be part of the company's well-established Power Group and contribute to a shared strategy of power resiliency and sustainability and to accelerate the growth of clean and distributed energy resources globally," said Morocz.
Terms of both acquisitions have not been disclosed.
*Editor's note: Information compiled from press releases supplied by Kohler with edits and some additional text by Editor Sara Jensen.
Companies in this article