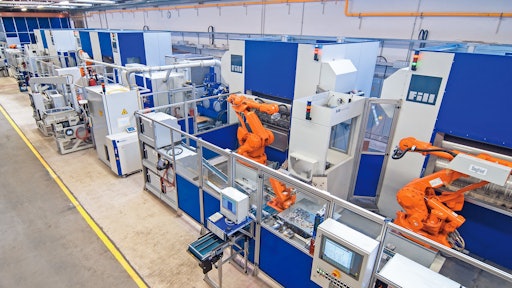 Hatz Diesel
Hatz has announced two new business efforts to help it better serve customers. The first is a realignment of its component business to help ensure future success while the second announcement involves collaboration on digitalization of engine maintenance.
In December, Hatz Components GmbH began operating as an independent company within the Hatz Group. The components business has grown in recent years which the company says necessitates it operating as its own entity which will allow it so continue building upon this growth.
Hatz Components manufactures high-precision metal components such as conrods and crankshafts, for various applications including automotive, commercial vehicles and agricultural equipment. According to Hatz, the shift towards electrification in the automotive market has resulted in reduced internal production of engine components which has lead to more opportunity in the market for other manufacturers to supply these parts.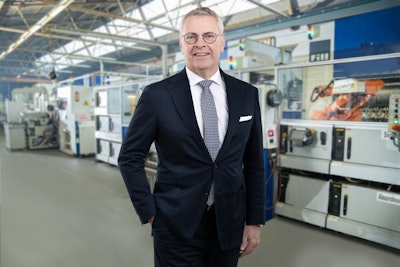 The company says in its press release announcing the new business alignment that the foundation of Hatz Components GmbH will improve the focus of work and production processes on specific value streams and the effective adaptation of the portfolio to future combustion engine requirements. The goal is to be able to accommodate the requirements of the various on- and off-highway customers in a more specific manner to increase flexibility, cut costs, and streamline operations.
"The newly founded company greatly assists the people at Hatz and the entire Hatz Group in managing the area more distinctively, making it even more attractive for our customers and partners. Along with our many innovation projects and our technological leadership in compact engines and analog and digital systems, this positioning makes us even more future-proof in the components sector," predicts Bernd Krüper, CEO of Motorenfabrik Hatz, who also manages the new Hatz Components GmbH.
Hatz says it is expecting record sales in 2022 for both component and engine production.
New collaboration to improve engine maintenance
Hatz has also announced a collaboration with system provider Sontheim Industrie Elektronik. The joint project, known as KIM – Künstliche Intelligenz zur Motorinstandhaltung (artificial intelligence for engine maintenance), will focus on development of digital solutions which enable engines to predict maintenance issues based on usage. Service for these issues will then be automatically requested.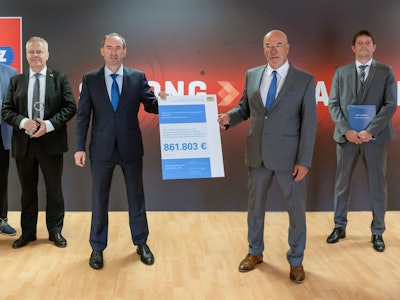 "At the heart of the project is the development and implementation of precedent-setting algorithms. These enable real-time information on the engine's condition as well as a precise forecast and thus the planning of necessary maintenance measures according to requirements," says Dr. Maren Hellwig, who is responsible for Digital Business Development at Hatz, when describing the demanding objective.
Building this intelligence into engine systems will help heavy equipment owners to reduce unplanned downtime, which can be costly.
"The algorithms required for this are designed and tested without preference for any particular technology. The research results and the solutions being developed can be implemented for a multitude of drives," explains General Manager Bruno Sontheim.
Hatz and Sontheim have received a grant from the Bavarian State Government to aid with the research project costs.
Sontheim specializes in automation, diagnostic and connectivity solutions for mobile equipment applications. It will bring this expertise to additional work with Hatz in which the companies will work together to digitalize systems used on mobile equipment.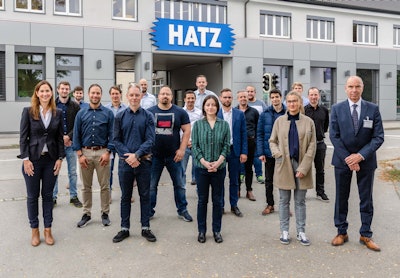 Companies in this article