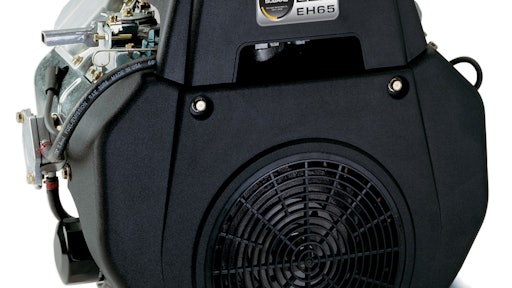 Subaru Industrial Power Products announces it will expand the assembly of its popular V-Twin engine line, and move production from the current Robin Manufacturing facility in Hudson, WI to Subaru's existing facility in Tokyo, Japan. The move will consolidate all engine production to Japan. Vice-president of sales and marketing, Brad Murphy, says the move will increase V-Twin engine production capacity, and will be accompanied by a larger engine inventory at its North American headquarters, located in Lake Zurich, IL.
"The decision to increase production capacity in Japan signifies a step forward for the V-Twin line, as we're expanding production and increasing our inventory here in North America," Murphy says. "This will improve the efficiency of production, and allows for enhanced service and value to our North American OEMs."
Murphy continues, "For years, we've been producing V-Twins in Japan for worldwide distribution, and now we're simply expanding on that experience and increasing production. At Subaru, we hold ourselves to the highest quality standards, ensuring our customers continually receive superior technology and exceptional service. The V-twins are no exception."
Robin Manufacturing initially established the Hudson plant to better serve the needs of nearby Polaris Industries, a partial owner of the company. Polaris Industries has since moved factory production from Minnesota to Mexico, prompting the Subaru decision to move assembly to Tokyo and expand on its current production and strong presence already established in Japan.