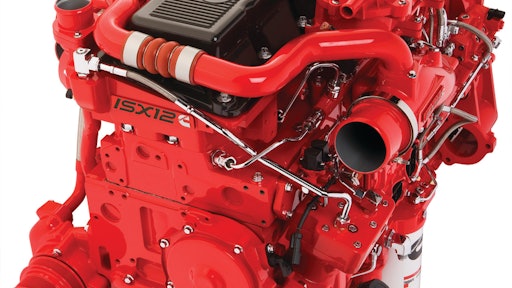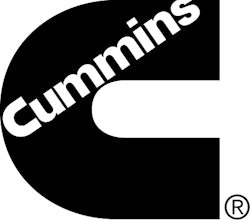 Cummins Inc. announces its ISX12 Heavy-Duty engine with significant fuel economy improvements for regional haul, vocational and specialty applications. The ISX12 leverages the strength and performance of its predecessor, the ISX11.9, to deliver fuel economy improvements of up to 5% in regional haul applications and by as much as 12% in vocational applications.
The ISX12 is a step above the previous model in this power range and realizes improved product characteristics through optimized calibrations. "Cummins is excited about the opportunity to offer customers this evolution of our 12-liter product," says Jeff Jones, Vice President - Sales and Market Communications. "Through continuous product improvements, we are able to introduce the new ISX12 to better meet the demands of our customers and to provide value that only Cummins products can bring to their operations," adds Jones.
The compact ISX12 will deliver improved fuel economy, reliability and proven performance across the broad range of applications for which it is ideally suited. Featuring better pulling power, excellent driveability and strong clutch engagement torque, the ISX12 is designed to work in rigorous duty cycles, including those for work trucks such as dump and mixer trucks, and refuse applications. Additionally, full suites of horsepower and torque ratings are available for fire and emergency vehicles, recreational vehicles and motorcoaches as well as regional haul and day cab operations in Class 8 trucks.
Cummins ISX12 utilizes common components with the industry-leading big-bore engine, the Cummins ISX15, including an enhanced cooled Exhaust Gas Recirculation (EGR) system, a single VGT(TM) Turbocharger and the proprietary XPI fuel system. Like the complete lineup of on-highway Heavy-Duty and MidRange engines, the ISX12 utilizes Cummins Aftertreatment System with Selective Catalytic Reduction (SCR) technology.
The ISX12 has a full power range ideally suited to meet the needs of regional hauling LTL distribution operations, with standard ratings ranging from 310 hp to 425 hp (231 to 317 kW) and SmartTorque ratings ranging from 330 hp to 425 hp (246 to 317 kW). SmartTorque ratings unleash higher torque in the two top gears so that drivers can climb steep hills with fewer downshifts. For vocational applications, the ISX12 is an exceptional choice, with a high power-to-weight ratio and 800 lb-ft (1085 Nm) of clutch engagement torque. Eight vocational and five refuse ratings are available, along with integrated Rear Engine Power Take-Off (REPTO), Front Engine Power Take-Off (FEPTO) and a choice of hydraulic drive options.
The ISX12 will be in full production in March 2012.