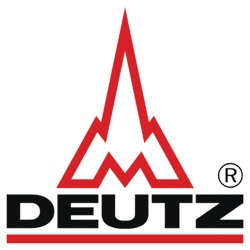 In French agricultural and construction equipment machinery manufacturer MANITOU, DEUTZ AG was able to secure another partner for long-term collaboration in the agricultural equipment sector. Starting in 2014, engines of the Cologne manufacturer will be used to operate specialty vehicles of the long-established company.
With its brands Manitou, Gehl, Mustang, Edge and Loc, the family-owned concern MANITOU GROUP based in West-French Ancenis is a global leader in the supply of agricultural, construction and all-terrain industrial handling equipment. Production includes telehandlers, rough terrain forklift-trucks and truck-mounted forklifts as well as aerial work platforms. Established in 1953, Manitou also has a German subsidiary: Manitou Deutschland GmbH located in Ober-Mörlen, Hessen.
Starting in January 2014, MANITOU will equip its 6 to 7 meter-series telehandlers featuring a powerful multi-function grab bucket with DEUTZ engines of model series TCD 3.6 especially developed for use in agricultural equipment. As a result of its very compact engine design as well as a modular system of optional attachments, the water-cooled 4-cylinder series engine with peak capacity ranging from 55.4 to 90 kW at 2,300 rpm-1 rated speed will reduce installation costs for customers. TCD 3.6 series engines are equipped with a modular exhaust gas after-treatment system (EGR) that can be attached to the engine as an option, thereby optimally simplifying device integration. Thus, DEUTZ allows for a drop-in installation of the entire system. The TCD 3.6 comes with a charge air cooler and needs only an oxidation catalyst to meet the requirements of EU 3B and US EPA Tier 4 interim emission categories.
"In the MANITOU GROUP, we were able to secure a company with a great history as our new European partner in the agricultural equipment segment. For the propulsion of its 6 to 7 meter telehandlers for agricultural application, MANITOU relies on our TCD 3.6 because they know that they can rely on the power of DEUTZ. Our compact powerhouses offer reliable performance, even under the most challenging conditions," says Michael Wellenzohn, DEUTZ AG Board of Management, Sales/Service and Marketing.
Companies in this article