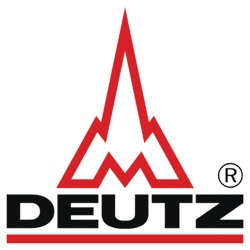 By forging a new alliance with Hitachi Construction Machinery Co., Ltd. (HCM), DEUTZ has been able to secure a new partner for long-term collaboration in the construction equipment sector. In April 2014, the Japanese group started fitting DEUTZ TCD 3.6 engines to its ZW100 and ZW120 series of wheel loaders. The cooperation with HCM will allow DEUTZ to successfully expand its international presence, particularly in the Japanese market.
The Japanese engineering group produces the world's largest range of hydraulic excavators, from one-tonne minis to 811-tonne mining excavators. The company also supplies wheel loaders, rigid dump trucks and other construction equipment for special applications. HCM has production sites in Europe, the United States and Asia.
Starting in April 2014, the ZW100 and ZW120 wheel loader series are fitted with the TCD 3.6 engine manufactured by DEUTZ. The water-cooled four-cylinder in-line engine, which generates an output of 55.4kW to 90kW at a rated engine speed of 2,300 rpm, has a highly compact engine design and a modular system of optional attachments, offering customers greater flexibility and lower installation costs.
The TCD 3.6 Series has a modular exhaust aftertreatment system (DOC) which can be mounted on the engine as optional extra, greatly simplifying equipment integration. The TCD 3.6 is fitted with a charge air cooler and meets the EU Stage III B and US EPA Tier 4 Interim emissions standards just with an oxidising catalytic converter.
"We are delighted that Hitachi Construction Machinery is relying on DEUTZ to deliver the engines for its wheel loaders," says Michael Wellenzohn, the Board of Management member responsible for sales at DEUTZ. "The partnership underlines the versatility and robustness of our engines, which are used in the most diverse application segments."