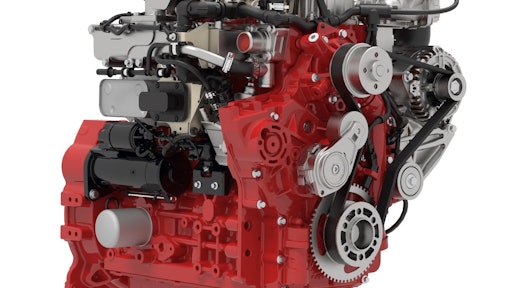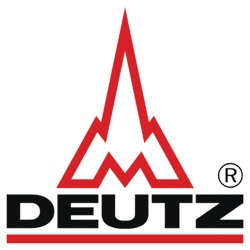 Between April 20 and 25, DEUTZ AG will be showcasing its current product range for exhaust emissions standard IV at Intermat 2015 in Paris. This year, the Cologne-based engine manufacturer will be making a special announcement: in the 2.9 to 7.8 liter cubic capacity range, DEUTZ diesel engines already meet the forthcoming Stage V mobile machinery emissions standard which is expected to apply to Europe from January 2019. This will give DEUTZ customers long-term planning certainty. The relevant engines will be identified at the international construction trade fair by a special 'Stage V ready' logo, ensuring that
clear information is available to the market.
The changeover to a new emissions standard always represents a huge challenge for OEMs and engine manufacturers. Engine efficiency and emission levels are being progressively improved and have already reached levels which seemed unattainable years ago. This demands innovative technologies, both within the engine itself and as regards exhaust aftertreatment. Often, because of changes to the installation space, this latter requirement necessitates adjustments to the target application. This is where DEUTZ can already offer certainty to its customers. On the basis of the EU Commission's Stage V proposals, published
on September 25, 2014, DEUTZ AG's diesel particulate filter (DPF) equipped engines in the 2.9 to 7.8 liter cubic capacity range already meet the limits envisaged for 2019. The definitive regulation is expected at the beginning of 2016.
In anticipation of the fourth emissions standard (EU Stage IV/US EPA Tier 4), introduced in 2014, DEUTZ had already re-designed substantial parts of its engine range from scratch and had implemented the latest exhaust aftertreatment technology. In conjunction with a sealed DPF, these engines already conform to Stage V. This means that no expensive modifications to customer equipment are needed for them to meet the next emissions standard because engine dimensions and design remain the same. DEUTZ is able to benefit from its broad series production experience across its entire product range up to 7.8 liters. Many users of engines which conform to the current EU Stage IV requirements are already opting for DEUTZ engines with DPF systems in order to meet local limits. This headstart in experience has resulted in a reliable technology and represents a unique selling proposition within the market. Irrespective of emission levels, DEUTZ is systematically continuing to enhance the performance of its engines. All DEUTZ engines fitted with a DPF are also certified in acc. with EN 1834 without requiring additional spark arrestors to be fitted and this allows them to be used in places with an increased fire hazard.
"By offering proven technology and flexibility as regards when to implement it, our aim is to provide our customers with the best possible product planning support and to help them upgrade their products to meet Stage V. Our 'Stage V ready' commitment applies in equal measure to planning certainty and future-proof technology. This generates massive customer benefits," explains Michael Wellenzohn, a member of the Board of Management of DEUTZ AG with responsibility for Sales/Service & Marketing. Planning certainty not only offers benefits in terms of engine integration but also for all the after-sales processes. Training courses and service provision can also be planned for the long term. There will still be emission downgrade engines so that an across-the-board engine platform can be used both in Stage V markets and in areas with more relaxed regulations.
The engine portfolio on display is suitable for a multitude of applications in various power categories. All the engines are compact and boast a modular system of optional attachments that offer greater flexibility for the customer and substantially reduce installation costs. At the exhibition stand, DEUTZ will also be presenting in detail its modular system for exhaust aftertreatment, DVERT (DEUTZ Variable Emission Reduction Technology). Virtually all the elements of this system can be combined with each other to produce the desired result as regards engine performance, adherence to emission limits and competitiveness.
In addition, DEUTZ Service will be presenting the range of services available to its engine customers. DEUTZ offers a comprehensive level of support, both before and after the sale – from the engineering of bespoke applications to the supply of original spare parts for maximum performance and longevity.
DEUTZ's booth at Intermat 2015 will be located in Hall 5b, Stand Number L016.