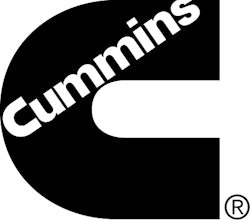 Tom Linebarger, CEO of Cummins Inc., and Tetsuji Ohashi, CEO of Komatsu Ltd., announced at bauma 2016 a global corporate responsibility partnership to improve communities around the world. This partnership will build on the companies' already strong business relationship.
"For decades, Cummins and Komatsu have built a strong and growing business relationship," said Linebarger. "We share common goals and aspirations for our respective businesses, as well as for the people living in our communities. Using the strength of our employees' skills, our global presence and our strong business partnership, we can provide opportunity to those most in need. This is a win for Cummins, a win for Komatsu, but most importantly a win for our communities."
"We share a common commitment to producing and supporting products in a responsible manner, as well as to strengthening education and improving opportunities for the people of the communities where we do business," Tetsuji Ohashi expressed. "A partnership that helps the people of our communities will only make our business partnership stronger. It is with great enthusiasm that Komatsu enters into this global collaboration with a trusted partner like Cummins."
Komatsu and Cummins began discussing a global corporate responsibility partnership a few years ago when they discovered a shared commitment to education. Both companies have invested in technical education in their communities. For example, Cummins Technical Education for Communities (TEC) program is dedicated to closing the technical skills gap by providing a standardized platform to help education partners develop market-relevant curriculum, teacher training, career guidance and practical work experiences that students need. Komatsu has developed similar global education programs.
Corporate responsibility partnerships are important opportunities for global companies because they leverage employee skills that are very valuable to communities, and strong working relationships developed through years of business partnership. Cummins and Komatsu have worked closely together for decades to provide equipment in mining and construction markets. Their relationship is a true partnership: Cummins and Komatsu are customers, suppliers and joint venture partners to one another. Building on this foundation, corporate responsibility collaboration is a natural next step.
"Komatsu and Cummins share a belief that business plays a key role in solving problems in the communities in which we work," says Mary Titsworth Chandler, Executive Director of Corporate Responsibility and Chief Executive Officer of the Cummins Foundation. "We are pleased to join Komatsu in these efforts, particularly in our mutual commitment to education. Communities around the world are suffering from unemployment and low wage work due to skill set disparities that place significant pressure on families. We can help our communities improve their skills, making a greater impact together than we would alone. We welcome community collaboration with other companies to improve the lives of people around the world."
"With the combined experience of our teams, we are confident we can make great progress addressing these challenges. We will share best practices in corporate responsibility to improve the effectiveness of our efforts," says Kako Kurasawa, General Manager, CSR Department, Komatsu Ltd.
Prior to formalizing this global relationship, Cummins and Komatsu partnered in other community projects. In Australia, Komatsu and Cummins signed a national agreement for TEC collaboration earlier this year and are working on plans for five educational programs around the country. In South Africa, Cummins, Komatsu and Schneider Electric plan to launch a TEC program in 2016. In the United States, Komatsu and Cummins, along with other partners including the State of Utah, launched the Diesel Technicians Pathways Program in Salt Lake City. This vocational education initiative includes two high school diesel programs as well as a community college. Finally, in Peru, Komatsu-Mitsui Peru and Cummins Peru have just launched a TEC partnership with a local school, SENATI, in Arequipa focused on heavy-duty machinery maintenance.
Both Cummins and Komatsu have previously partnered with other companies to achieve greater corporate responsibility impact. In 2015, Cummins formalized a global corporate responsibility partnership with Schneider Electric, collaborating on TEC and energy access initiatives Komatsu collaborates with various customers and stakeholders.
Representatives from both Cummins and Komatsu hope that this global corporate responsibility collaboration will inspire other companies to partner, using their skills and talents to improve access to opportunity for all.
Companies in this article