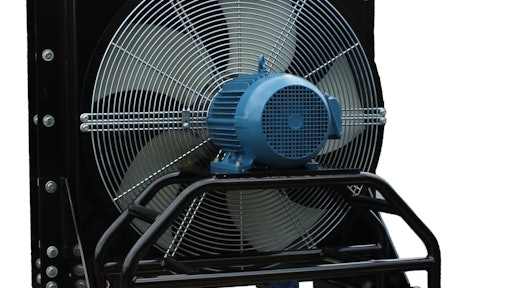 AKG America, a leading manufacturer of robust and efficient cooling solutions, is launching several new products at MINExpo 2016.

The MCS Series (multiple cooler systems) is a new large cooler suitable for a wide range of harsh environments including agriculture, construction, mining and more. The MCS Series brings the compact size, performance and ruggedness of the AKG cooler to engines from 1,500-5,000 hp. The MCS System components can be replaced in the field without any special tools.

AKG Thermal Systems is also introducing the HD Series at Minexpo 2016. The new heavy-duty oil cooler is designed for harsh environmental conditions found in agriculture, construction, mining and more. The HD Series efficiently cools hydraulic and heavy weight oils commonly used in mining equipment. Featuring an open fin system specifically developed for dusty and dirty operating conditions, the HD Series ensures a longer operational lifetime of the oil cooler, as well as decreased maintenance and equipment downtime.

AKG is exhibiting at MINExpo (booth # 25401), and will be showcasing both the MCS Series and HD Series.

AKG will also show its AEL Series off-the-shelf engine cooling package for 75-700 hp engines; its light-duty coolers that offer lower weight and lower cost; and its customizable heat exchanger solutions that offer the right solution for your application.

"The cooling unit is a vital element of every engine system. With over 90 years experience, AKG America develops rugged, high-performance cooling solutions for a wide range of equipment," says Michael Ellis, Business Development Manager at AKG Americas. "The new MCS large coolers and HD Series oil cooler compliments our broad thermal system offering for rugged environments including construction and mining. Visit us at MINExpo, booth # 25401, to see our complete standard offering and custom capabilities."