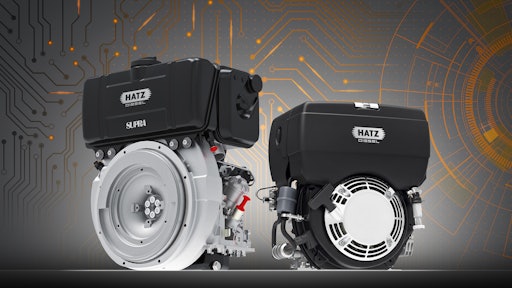 Hatz Diesel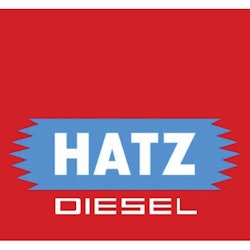 At bauma 2019 in Munich, from April 8-14, 2019, Hatz will focus on its customer-, application- and service-oriented strategy and present the world's first electronically controlled fuel injection system and digital control unit for single-cylinder diesel engines in the industrial sector.
In doing so, Hatz is the first to bridge the gap between today's mechanically controlled engines and the requirements of modern, digitalized companies. With its E1 technology, Hatz enables light equipment, mobile lighting towers or generators, for example, to be propelled into the era of the Internet of Things (IoT). The preconditions for digital solutions in this equipment class are thus achieved for the first time. With the technological basis, the phase of solution adaptation to the needs of machine manufacturers and owners as well as the international service organization begins at bauma.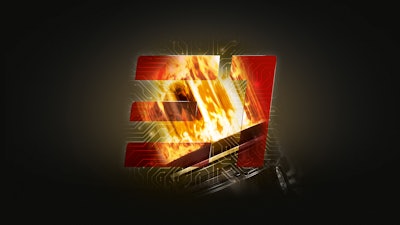 Hatz engine manufacturing: tradition and ground-breaking engineering
With the E1 technology, Hatz continues its tradition of innovative developments, which the engine specialist has demonstrated most impressively since the start of the 20th century. This includes, for example, the flat seat injector (a significant development in the history of diesel engines), the first diesel engine made of light metal, the progress achieved towards the world's most powerful single-cylinder diesel, 90% sound insulation and the first industrial diesel following the downsizing principle.
"In all these developments, the quality and ease of handling of the engines are harmonized with the needs of the customer and the user. With our new E1 technology, Hatz offers the platform for the next logical step, for the first time integrating machines with small engines into the advancing world of digitization," says Bernhard Richter-Schützeneder, Director Sales and Marketing at Hatz.
In addition to the air-cooled B and D-series with E1 technology up to 12 kW, the flagship 3H50TICD and 4H50TICD models of the water-cooled H-series up to 55 kW are also enabled for integration into IoT platforms.
Full range EU Stage V
In addition to the electronically controlled B and D-series with E1 technology, the H-series models and the engines in the mechanically controlled B, D, G, L and M-series are compliant with EU Stage V and US EPA Tier 4 Final. Consequently, Hatz offers a complete range of engines for use in countries with strict emissions regulations.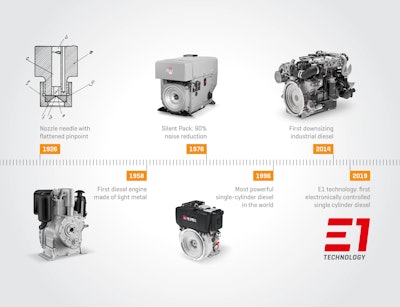 Other trade fair highlights
Another Hatz trade fair highlight is the new diagnostics solution HDS2 for electronically regulated engines. This diagnostics solution offers machine operators and partner companies a reliable and convenient way of recording engine data, as well as rapid maintenance and diagnostics, including repair and troubleshooting instructions.
Stand and demo area at bauma 2019
Visitors to bauma 2019 will find Hatz in Hall A4, Stand 449. In addition to the stand, the company will also be presenting demonstration engines and machines in action on outdoor area 34A.3. This includes engines with the new E1 technology and the use of the new the diagnostic solution HDS2.