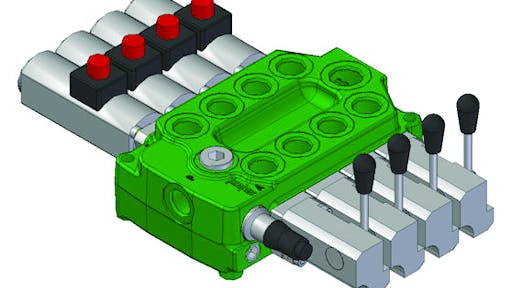 VDM6 - Directional Controlo Valves: Monoblock types. Salami Hydraulics.
Cast iron monoblock contruction from 1 to 7 working sections.
Parallel circuit, load check valve protection on down-stream of the pressure "P" line.
Tandem circuit, only the first working section, lcv protection + lcv protection on down-stream of the "P" line.
Possibility of power beyond.
Spool construction in steel, hardened and nichel-plated to obtain a higher surface hardness and a better corrosion resistance.
Several types of spool: double, single acting, spool motor, float position, regenerative position etc.
Available spool with overcenter valve built-in, available spool with hydraulic kick-out built-in.
Minimum tolerance between the spools and the body to obtain a minimum internal leakage.
Interchangeability of all the spools.
Several spool control devices and spool positioning devices.
Request More Information
Fill out the form below to request more information about
VDM6