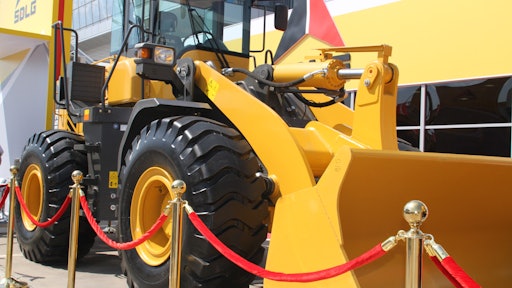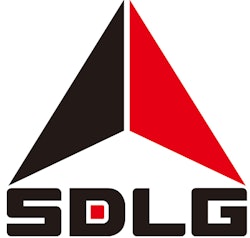 When it comes to fuel consumption, SDLG's new LG953N wheel loader delivers serious savings compared with its predecessor – but without compromising on power output. The second generation energy-saving wheel loader includes all the much-loved features of its predecessor, but with a few notable updates, including a low-speed powertrain to offer lower fuel consumption and better overall energy efficiency. The new loader is now available in the Russian market, after launching at the CTT trade show in Moscow in early June.
The LG953N energy-saving wheel loader from SDLG may save on energy consumption, but it doesn't cut corners on performance. The 5-ton wheel loader offers power and durability while also lowering fuel costs.
Oil consumption in the energy-saving LG953N is reduced in several ways. An optimized cooling system lowers the temperature of engine coolant, hydraulic oil and transmission oil, reducing overall oil consumption while improving the machine's cooling efficiency. Also the hydraulic load-sensing steering system and steering pump aid automatic flow control, further decreasing the amount of oil consumed. Meanwhile, the energy-saving 162 kW engine has an efficient torque converter, and transmission and hydraulic systems are optimized for maximized energy savings.
Performance upgrades
The LG953N features a number of upgrades on the previous machine generation, including an improved leak-proof hydraulic pipeline for greater reliability and an optimized damping system. The drive axle is newly reinforced for greater reliability, and the design has been updated with a widened rear engine hood for a more striking appearance.
A new steel-structure cab provides a commanding view of the job site, and the articulated reinforced box frame structure delivers a large steering angle and small turning radius, making it ideal for confined, narrow spaces. The hinge joint uses a taper roller and oscillating bearing for better maneuverability in poor conditions. The cab's interior has been configured for maximum room for the operator and there is an improved seat for a more comfortable operating environment. Air conditioning, sealing and vibration damping all provide the operator with a more comfortable — and therefore more productive — operating experience. A digital instrument panel shows essential data, presented in a logical and easy-to-read format.
With its low-pressure tires and wide wheel base, the LG953N performs flawlessly off-road. The bucket's automatic high-position release function makes operation simpler, while its optimized design decreases the resistance from insertion and protects the bucket from abrasion.
LG953N wheel loader model specifications
Operating weight: 16,600 kg
Maximum tractive force: ≥160 kN
Tipping load: ≥100 kN
Minimum turning radius: 6,201 mm
Maximum breakout force: ≥185 kN
Maximum gradeability: 29°
Engine rated power: 162 kW
Engine rated speed: 2,000 rpm