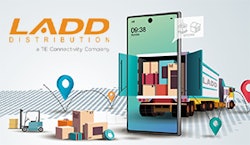 Brought to you in partnership by TE Connectivity
The world of mobility solutions is evolving rapidly and the reliability of your connectivity to manage them should be able to keep up. In the industrial space, a failed connection is immense and costly so a dependable solution is a must. Add to that the harsh environments your commercial vehicles operate in, and the options for a definitive solution to these issues start to dwindle.
TE Connectivity has created products that can hold up to extreme conditions while continuing to provide a reliable connection. Many manufacturers count on TE Connectivity's Industrial and Commercial Transportation electrical connectors to maintain their electrical connections, day in and day out, in truly punishing operating conditions. Learn more.