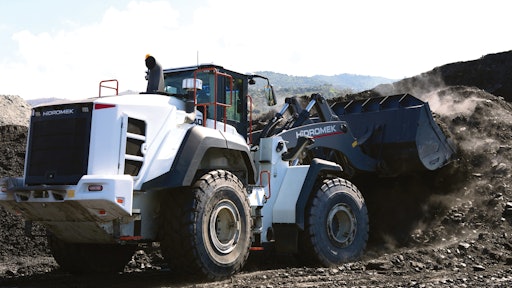 Hidromek
The first half of 2020 did not start off on the positive note many were expecting due to the COVID-19 pandemic. But as consumer spending increased throughout the year and promises of a vaccine grew—and the world grew more accustomed to a "new normal"—a better economic picture began to emerge.
While industries such as manufacturing, construction and trucking were considered essential throughout the pandemic, they were still negatively impacted at the start because of lower demand and stay-at-home orders in many regions. By the end of 2020, however, this began to turn around as market demand for equipment and components started increasing.
Volvo Construction Equipment (Volvo CE), for instance, reports fourth quarter (Q4) 2020 net sales increased 6% due to higher machine and service sales. Improved activity in most markets lead to a rise in net orders during the quarter of 31%.
According to a recent economic outlook article from the Association of Equipment Manufacturers (AEM) and Oxford Economics, GDP grew 7.5% in the third quarter. This helped to recover what had been lost in the previous quarters. GDP for 2020 overall though was down 3.4% compared to 2019, indicating there is still room for growth.
In general, there appears to be more optimism going into 2021. Manufacturing growth has strengthened and there is a greater sense of positivity in many markets related to the heavy equipment industries.
"Manufacturers have also grown more optimistic about the near-term," states Chloe Parkins, Senior Economist with Oxford Economics in the AEM article. "A lot of that optimism, though, is tied to developments in the economy and public health, both of which have been very unpredictable thus far. But overall, the underlying components point to growth in the future."
According to a report on the economy from The Hill, economists expect the U.S. economy to bounce back in the second half of 2021 with the assumption enough of the country will be vaccinated to prevent further coronavirus outbreaks.
2020 Q4 results
Heavy equipment and component manufacturers' fourth-quarter and full-year financial results show the markets began to recover at the end of 2020. This helped to end the year on a more positive note for many in the industry, and provided some optimism for the coming year.
Construction
Volvo CE says that despite the steep drop it experienced in the first half of 2020, sales and operating income improved in the fourth quarter. Given the circumstances of the year, full-year net sales decreased 8%.
According to Volvo CE, the European and North American markets were down 14% up until November; South America rose 12% and China was up 28%. During Q4 though, order intake increased in Europe 20% but fell in North America 18% compared to 2019. Orders in South America increased 182% during the quarter while orders in Asia rose 39% due to government stimulus in China, as well as improvements in other markets.
The Volvo Group as a whole experienced a 1% increase in net sales during the fourth quarter as markets began improving. The company also noted in its full year financial results press release that supply chains continue to be strained in many areas which could lead to production disturbances and increased costs at least in the first quarter of 2021.
Turkish construction equipment manufacturer HIDROMEK says its global sales exceeded 50,000 machines in 2020. While the OEM faced challenges like many others, it says it was also able to continue expanding its customer base and dealers in 2020, as well as focus on several R&D (research and development) activities which will lead to new machines entering the market in 2021.
HİDROMEK Vice Chairman and General Manager Ahmet Bozkurt said in the company's press release announcing its 2020 financial results that it believes 2021 will be a better year as public investments in the construction sector will increase.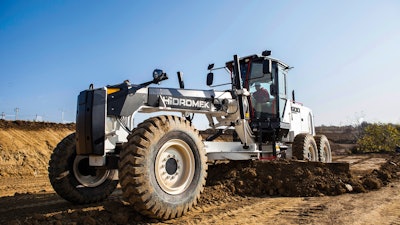 Caterpillar Inc. reports sales and revenues in Q4 2020 decreased 15% compared to 2019, and full-year sales and revenues were down 22% compared to the previous year. Sales decline was due to lower end user demand and dealers reducing their inventory.
The company says its Construction Industries segment declined in all regions in which it operates. In North America, it says lower equipment demand was a result of weaker pipeline and road construction activities.
CNH Industrial reported strong Q4 2020 results with consolidated revenues up 10%. The company says all segments were up on a year-over-year basis. CNH says its construction equipment business experienced an increase in order bookings in all segments, with net sales up 6%. Demand for compact and service equipment increased 17% while general construction rose 24%. Road building and site preparation equipment demand was up 4%. According to CNH's financial results press release, demand increased 33% in Rest of World (+51% in China) and 10% in North America, but decreased 4% in both Europe and South America. Compact equipment was up 16% in North America and 31% in Rest of World.
Full-year revenues for CNH came in at $26.0 billion, aided by improved performance in the second half of the year which offset adverse COVID-19 impacts in the first part of the year. The company says that while there have been improvements, the COVID-19 health crisis is still causing many uncertainties. Its 2021 outlook assumes a progressive improvement in economic conditions as the world continues adjusting to the ongoing health crisis. It believes net sales will be up between 8 and 12%.
John Deere reports its net sales and revenues for 2020 were down 9%. A slower economy lead to a sales decline of 20% for its Construction & Forestry operations. However, the company says the segment remained solidly profitable during 2020 aided in part by strong sales of skid steer loaders and other compact equipment.
Agriculture
Agricultural Equipment sales in North America were relatively positive throughout the majority of 2020. Unlike other industries that were also considered essential, the need for a continued supply of food meant farmers had to keep working. The more isolated nature of farming also meant this industry did not experience the temporary shutdowns others did.
AEM reported in January that farm tractor and self-propelled combine unit sales finished 2020 with solid growth in the U.S. and most sectors in Canada. Total farm tractor sales in the U.S. were up 17.9% in 2020, while combines finished the year at an increase of 5.5%. Like the construction equipment market, compact equipment was a key driver for the agriculture industry in 2020. Total farm tractor sales in Canada were up 10.6%.
CNH Industrial says demand for agriculture equipment was up in most regions. In North America, it saw demand increase 27% for tractors under 140 hp, and a 17% increase for those over 140 hp. Combine demand, however, was down 1%. The tractor and combine markets were up 7 and 22% respectively in Europe, while South America's tractor market rose 29% and combines 22%. CNH says there was also significant increases in tractor demand from its Rest of World segment during Q4 2020. Net sales for its agriculture equipment division were up 17%.
John Deere reports its Ag & Turf business—the company's largest—saw lower sales in 2020 but an 18% increase in operating profit. Lower costs and continued adoption of precision technologies helped the company achieve this increase. In addition, it says there was an increase in sales for many of its small tractor and turf products.
AGCO reported its fourth quarter net sales increased 8.1% compared to 2019. Sales were up in every region for the company. Europe/Middle East was up 13.7%, North America 10.2%, South America 21.1% and Asia/Pacific/Africa 2.1%.
The company says full-year sales were mixed across its key markets in 2020. For instance, sales in North America were flat for the year compared to 2019 while in South America sales increased 36.6%. AGCO says it anticipates higher commodity prices and improved farmer sentiment will drive higher North American industry sales in 2021.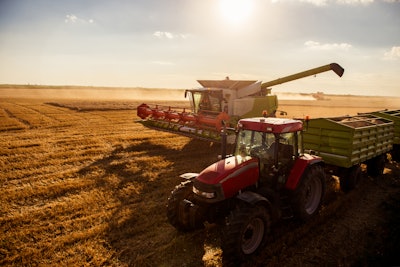 Mining
Sandvik, like many other heavy equipment OEMs, began to see a gradual recovery in the fourth quarter of 2020. Its financial release for the year states organic intake for the group was slightly negative but showed a positive development on a year-over-year basis. This was fueled by strong demand in its mining business.
The company says the sentiment in mining remained solid du to high demand and favorable development for mineral prices which lead to a 15% increase in order intake for Sandvik Mining and Rock Technology. Per the company's press release, demand in parts of Europe improved sequentially driven by automotive and mining activity, and overall organic order intake declined year on year by -2%. North America declined 23% while order intake in Asia increased by 4%, reflecting the continued economic recovery in the region.
Sandvik Mining and Rock Technology saw total equipment orders increase 23% which the company says was supported by strong interest in underground mining equipment and automation technology. It saw growth in all markets, with Africa/Middle East recording the highest growth rate at 31% followed by Asia at 9%. Europe and North America recorded low to mid-double digit growth rates.
On-Highway Trucks
Trucking was another industry which faired relatively well in 2020, due to it being considered essential and the continued need throughout the year to have goods delivered.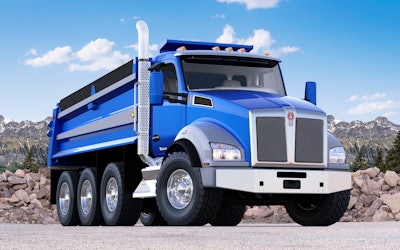 Volvo Group reports order intake increased 61% compared to Q4 2019. This was due to continued freight volume growth of both industrial and consumer goods. The company says the highway segment was a key driver for its truck segment in North America while in Europe growth was more broad-based across various customer and vehicle applications.
A strong agricultural sector, as well as an increase in commodities and exports combined with a pent-up need to replace gaining truck fleets drove demand in Brazil for Volvo. The company expects Brazil, Europe and North America to grow in 2021.
Volvo reports order intake in Europe for heavy- and medium-duty trucks increased 42% in Q4 2020, while full-year market share increased 16.2%. North American order intake increased 167% which Volvo says was due to strong order volumes in Q4 compared to weaker orders in 2019. Full-year market share for Volvo Trucks in 2020 increased 9.4% while Mack Trucks was stable at 6.9%. Order intake in South America increased 52% and in Asia it rose 17%.
Kenworth reports it achieved record retail sales in the U.S. and Canada in 2020. Sales of Class 8 trucks increased 15.8% while those for medium-duty trucks rose 11.7%. The company says its T270 and T370 conventional and cabover models helped propel its medium-duty market share during the year.
CNH Industrial saw a 6% year-over-year increase for its European truck market. Light-duty trucks were up 9%, and medium and heavy trucks were flat in Q4 2020. Net sales were up 10% for the company during the quarter which the company says were primarily driven by favorable volume and mix, as well as positive price realization in all regions.
READ MORE: 2021 is Looking Better for Most Global Commercial Vehicle Markets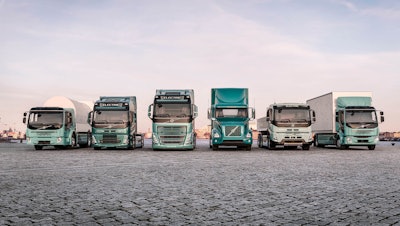 Engines, drivetrains and other components
Volvo Group says the market for industrial off-road engines slowed in 2020 due to a decline in construction and agriculture machinery segments in most regions except China. It notes the market did however begin to rebound toward the end of the year.
Net order intake for its Volvo Penta business increased 22% during the fourth quarter. Full-year 2020 sales decreased 11%.
Cummins Inc. also noted an increase in the fourth quarter, with revenues increasing 5% compared to 2019. On-highway revenues increased 1% while off-highway revenues were up 4% during the quarter. The company says sales in North America were flat but international revenues increased 12% driven by strong demand in China's truck and construction markets. Growth in new product sales in India also aided with this increase in sales.
The company reports full-year 2020 revenues were 16% lower than in 2019. Sales in North America declined 21% while internationally they were down 7%. Cummins says sales were down in all major regions except China because demand for trucks and construction equipment there reached record levels.
Cummins is projecting full-year 2021 revenues to be up 8-12%. It says revenues are expected to increase in all regions and major markets except China where demand will likely moderate after the strong demand experienced in 2020.
Moving along the powertrain to the drivetrain, manufacturers in this segment also reported improvements in the fourth quarter. Dana Inc. said in its 2020 financial results press release that sales in Q4 2020 totaled $2.11 billion, compared with $1.99 billion in Q4 2019. This was due to strong customer demand and the conversion of sales backlog.
Dana says sales for 2020 overall were $7.1 billion, compared with $8.6 billion in 2019. Weaker demand across all mobility markets due to customers idling operations through the middle of the year was the main factor which lead to the decline in sales, says Dana in its financial release.
Allison Transmission reports net sales for Q4 2020 decreased 13% compared to 2019, but increased compared to Q3 2020. Per Allison's financial release, North America On-Highway end market net sales were down 14% from the same period in 2019 due to the continuing effects of the pandemic, and up 1% on a sequential basis as the ongoing economic rebound, coupled with improving retail sales and strong year-end order activity generated improved demand for both medium-duty and Class 8 Straight trucks.
The company's Off-Highway end market sales were flat compared to 2019. Meanwhile Defense end market sales rose 5% compared to 2019 but were down 21% on a sequential basis which Allison says in both cases was primarily driven by the timing of demand for tracked vehicle applications.
Allison's outside North America On-Highway sales were down 15% from 2019 primarily due to lower demand in Asia and South America.
For its Mobile Industries segment, Timken reports sales decreased 2.6% in the fourth quarter due to lower shipments in the rail, aerospace and automotive sectors. However, this was partially offset by growth in the off-highway and heavy truck sectors, the company says.
Its full-year sales were down 7.3% compared to 2019 due to lower demand in most of the market the company serves. "We plan to deliver strong sales and earnings growth in 2021, driven by improving industrial markets, an active pipeline of new business wins and continued outgrowth in sectors like renewable energy and marine," said Richard G. Kyle, Timken President and Chief Executive Officer, in the company's press release announcing its financial results. "While we anticipate some near-term uncertainty and supply chain challenges related to the COVID-19 pandemic, we are seeing sequential strengthening in our business to start the year and we believe a sustainable industrial expansion is underway.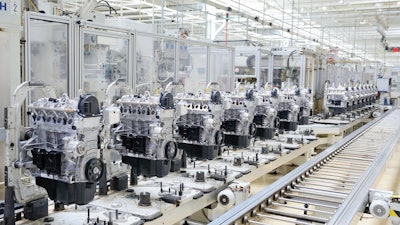 A brighter outlook for 2021
Already there are signs 2021 is off to a better start. John Deere recently announced its Q1 2021 financial results. It said the year is off to a strong start as its first quarter, ended on January 31, saw worldwide net sales and revenues increase 19%. Per John Deere's press release announcing the results, equipment operations net sales were $8.051 billion for the quarter, compared with $6.530 billion in 2020.
AEM announced on Feb. 16 continued increases in North American tractor and combine sales in January. U.S. total farm tractor sales rose 24.7% while combine sales grew 76.8%. Tractor and combine sales were up in Canada, as well, 39 and 52.2% respectively. According to AEM, improved commodity prices and market conditions have aided equipment sales, particularly for larger machinery.
Truck orders are also starting 2021 on a strong note, with preliminary North American Class 8 orders above 40,000 units. While orders in January were below December, they were above January 2020. Classes 5-7 were also up on a year-over-year basis.
One issue manufacturers may face this year, at least at the beginning of 2021, is strained supply chains. This was somewhat of an issue in 2020, and is becoming an increasing problem in some industries as production begins to ramp up for many. Recent reports from ACT Research noted this issue and that it could negatively impact truck OEMs. It points out the current silicon chip shortage as an example, as well as reports of obtaining steel becoming more difficult.
The Precision Metalforming Association's (PMA) most recent Business Conditions Report also notes the concern among its members of supply chain challenges. While business has been steady, lead times for metals are increasing which could pose issues for these and other manufacturers. The ongoing steel and aluminum tariffs could continue to be a concern, as well.
Despite these supply chain challenges, in general the outlook for the heavy equipment industries is currently looking brighter in 2021.
Companies in this article