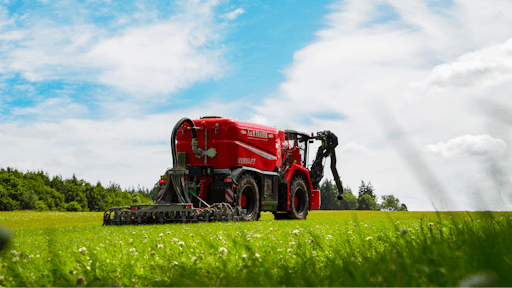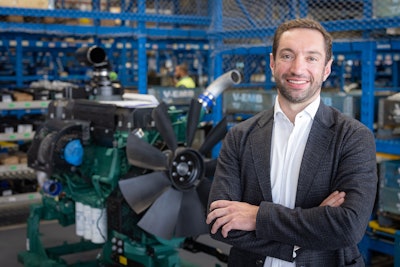 While agriculture has long grappled with ongoing issues, such as rising costs, labor, and the viability and availability of land, today the industry is facing a new set of challenges. Ready or not, emerging technologies and environmental policies are plowing ahead, and both original equipment manufacturers and farmers are poised to lead the transition toward a net-zero environment.
Volvo Penta is a part of the Volvo Group, a global developer and manufacturer of heavy-duty diesel engines. For agricultural harvest machines and equipment, Volvo Penta supplies a range of heavy-duty engines designed to withstand the particular demands of the agricultural industry.
Felipe Lopes (FL) is the head of sales, industrial, at Volvo Penta in Brazil, and based in Greater Curitiba, Paraná. Brazil has the most arable land in the world and has almost unparalleled potential for agricultural productivity increase.
The country is now a top-five producer of 34 commodities and is the largest net exporter in the world. In the following conversation, OEM Off-Highway shares insights from Lopes about the issues facing the agriculture industry today and how Volvo Penta is helping OEMs address these challenges.
With your knowledge of the Brazilian market & how it can be indicative of the wider industry, how is Volvo Penta leading the way in agriculture technology development?
FL: Agriculture is the main industry in Brazil. A huge percentage of GDP comes from it and one-third of the Brazilian workforce is employed by agricultural businesses. Today, a sizable percentage of Brazil's economic exports comes from agriculture. These exports represent one billion people worldwide being fed by the products of Brazilian agriculture. It's incredibly important.
Volvo Penta has had an opportunity and presence in Brazil, where agriculture is fundamental to the economy, and therefore has become a hub of innovation. As one of the biggest exporting countries of agriculture products in the world, big agricultural machinery players are present alongside big facilities, big development centers and big projects. Volvo Penta partners closely with agriculture OEMs to seize these opportunities.
What is the most pressing challenge in agriculture equipment right now for both OEMs & end users in the agriculture space, & have you encountered certain challenges in the product development space?
FL: Several conditions affect farmers worldwide, spanning soil condition, fertilizer use, pricing of resources and government regulations. Data is key to optimizing productivity and profit — starting with the engine — in order for farmers to know this information during very high uptime periods.
A key challenge we see today revolves around the Internet of Things (IoT) and electrification (infrastructure). Our end-users' operations require network connection all over the field, and data acquisition is vital.
How are emerging power trends reshaping agriculture equipment & their applications in the field?
FL: The world is undergoing an energy transition to varying extents. This involves renewable or low to no emissions methods for power. The dominant conversation you're most likely to hear is around the "silver bullet" when it comes to how one powers their applications/machines. We cannot rely entirely on electrification and must also continue to explore use of different alternative fuels. Biofuel can be cost-efficient and good for the environment, being a part of the agricultural cycle.
Volvo Penta has strong supporting functions, especially in realizing the use of alternative fuels in agriculture. Biofuel support is strong in Brazil, for instance, but receiving that support entails aligning with environmental, social and governance (ESG) aspects. From a product development perspective, we take pride in ensuring that our engines comply with country-specific ESG, and that the end user meets emissions regulations. There is a big benefit of being a part of the Volvo Group as there is shared knowledge in technologies and regulatory spaces on a global level.
What are Volvo Penta's priorities in agricultural product development in 2023 & beyond?
FL: We see a responsibility to drive the energy transition through research and development, strong collaborations and guiding our customers.
We adopt a multifaceted approach to our road to net-zero, spanning alternative fuels with the combustion engine, electrification and fuel cells. In agriculture, there is strong potential to reduce well-to-wheel emissions through the adoption of alternative fuels; given their place in the agricultural cycle.
The key factor to our success will rest on our close partnerships with our customers to meet their business, application and operational needs, through powering and integrated solutions as they navigate this energy transition.
___________________________________________________________________________________________
Kathy Wells is editor of OEM Off-Highway magazine.