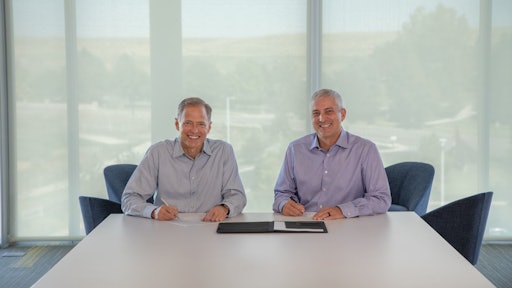 AGCO
GCO Corporation (AGCO), a worldwide manufacturer and distributor of agricultural machinery and precision ag technology, announced it has entered into a joint venture (JV) with Trimble, where AGCO will acquire an 85% interest in Trimble's portfolio of ag assets and technologies for cash consideration of $2 billion and the contribution of JCA Technologies.
The JV creates a mixed-fleet precision ag platform that will be the exclusive provider of Trimble Ag's comprehensive technology offering, supporting the future development and distribution of next-generation ag technologies. Trimble Ag offers a variety of technologies compatible across brands, equipment models and farm types. Its hardware, software solutions and cloud-based applications span all aspects of the crop cycle, from land preparation to planting and seeding to harvest.
The JV will complement and enhance AGCO's existing precision ag portfolio to deliver even more industry leading solutions across the crop cycle while supporting over 10,000 equipment models. By combining these two portfolios and leveraging multichannel access across Trimble Ag, AGCO OEM & Aftermarket, other OEMs, and precision planting dealers, the JV will be positioned to drive outsized growth and better provide next-generation technologies to even more farmers around the world.
Commercial synergies resulting from direct access to AGCO's global OEM, aftermarket, other OEM, and retrofit channels, in addition to modest run-rate cost synergies are expected to approximately double the JV's EBITDA by year five post closing.
The $2 billion purchase price for AGCO's 85% ownership in the Trimble Ag business represents an implied enterprise value of approximately $2.35 billion and implies a transaction multiple of approximately 13.8x based on 2023E EBITDA of approximately $170 million. Inclusive of estimated revenue and run-rate cost synergies of $100 million by year 3 and the net present value of tax attributes in excess of $50 million, the synergized multiple is approximately 8.5x on a 2023E basis.
The transaction is not subject to a financing condition. AGCO has secured $2.0 billion in fully committed bridge financing from Morgan Stanley Senior Funding, Inc. The purchase price of $2 billion is expected to be funded by a combination of existing liquidity, free cash flow generation and new debt. AGCO remains committed to maintaining its solid investment grade credit rating.
Closing is expected in the first half of 2024, subject to the satisfaction of regulatory approval and customary closing conditions.
AGCO has also announced that the Grain & Protein business will be placed under strategic review as part of AGCO's broader portfolio transformation. Under this review, AGCO will assess all strategic options to ensure the Grain & Protein customers are serviced in the best way possible, and that the business is best positioned to maximize its full potential.