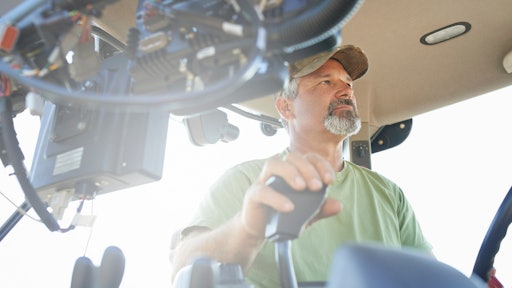 AEM
February 2020 saw mixed results in overall U.S. sales of tractors and self-propelled combines. The bright spot was 4WD and 100+ horsepower tractors which showed healthy gains year over year, however, overall tractor and combine sales fell for February, according to the latest data from the Association of Equipment Manufacturers (AEM).
U.S. total farm tractor sales decreased 7.5% in February compared to last year while U.S. February self-propelled combine sales fell 21.1%.
However, within those numbers, we saw a 6.2% gain in tractors above 100 horsepower to 946 units, and a 7.3% rise in 4WD units to 177 sold.
Total U.S. sales of 2-wheel-drive tractors fell in February a total of 7.5% year over year. Sales of under-40 HP 2-wheel-drive tractors were down 9.7%, and sales of 40-100 HP tractors went down 5.6%.
For Canada, November 4-wheel-drive tractor sales gained 43.5% (from 23 to 33 units sold year-over-year) and self-propelled combine sales fell 46.3%. November 2-wheel-drive tractor Canadian sales were down over all 18.7%, with the sub-40 HP segment falling 20.2% while the 40-100 HP segment fell 10.3%, and the 100+ HP segment fell 29.4%.
"What we're seeing in tractor and combine unit sales is in line with expectations," says Curt Blades, Senior Vice President of Ag Services at the Association of Equipment Manufacturers. "A lot of uncertainty in overall global markets is being reflected in agricultural goods markets, and that ultimately gets reflected in the capital expenditure decisions, like major equipment purchases, that farmers make."