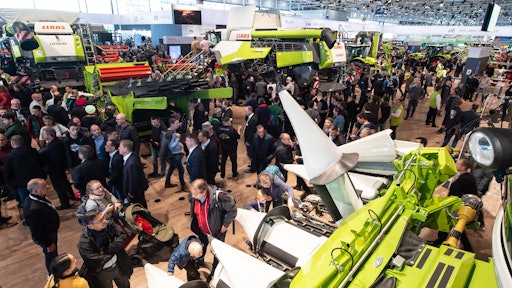 DLG, S. Pförtner
Agritechnica, one of the world's largest trade shows for the agricultural industry, is set to take place again in 2021. Organizer of the show DLG (German Agricultural Society) reports exhibitor demand is high, with over 2,000 anticipated. As of early February about 90% of the exhibition grounds were already booked.
"The number of exhibitor registrations to date underscores the importance of Agritechnica as a global platform for agricultural machinery manufacturers and their suppliers," says Freya von Czettritz, Project Manager for Agritechnica, in a recent press release from the association about the show. "Numerous leading agricultural machinery companies have already signed up or are currently in the planning stages of their trade show appearance at the trade show in Hanover in November. From May this year, all exhibitors will be able to present themselves on our new online platform 'AGRITECHNICA digital'.
"Together with our 'Safe Business' concept for the physical trade fair in Hanover in November, we are working closely with our exhibitors to create the best possible planning conditions for safe and successful participation in the world's leading trade fair for agricultural machinery," adds von Czettritz.
Set to be held 6 months before the physical trade show, AGRITECHNICA digital will allow exhibitors to host their own events on a digital platform and connect with attendees online.
"Together with the exhibitors at Agritechnica and numerous professional partners from the international agricultural sector, the DLG will be using the new digital platform to focus on the current challenges facing national and international agriculture and to discuss concepts and strategies," adds von Czettritz.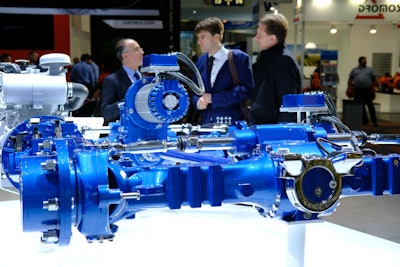 Systems & Components to focus on mobile automation
The Systems & Components area within Agritechnica provides a B2B platform for component and system suppliers within the off-highway equipment industry. Its guiding theme this year is Green Efficiency - inspired by solutions, which DLG says will be discussed among engineers and technical experts as part of the "Future Lounge" technical program, the digital trade forum of Systems & Components.
As such, a variety of technologies will be exhibited which fit in with this theme. For instance, engine technologies which are designed not only to meet current emissions regulations but also those of the future will be presented. DLG says topics on the agenda for the show include technical concepts which aim to maximize flexibility in fuel selection which has become increasingly important for emissions reduction. Presentations will also look at e-fuels, or power-to-liquid fuels, as well as e-mobility.
DLG notes electrification—whether that be hybrid or full electric systems—will be an area of focus throughout much of the show's exhibition space. The electrification solutions on display by system suppliers will range from motors and inverters to hydraulic pumps, transmissions and battery solutions.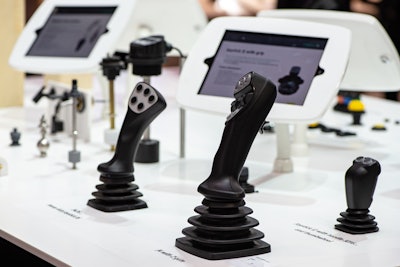 Technology which fits in with the industry trends of digitalization and automation will also be on display. In agriculture, they help to increase the performance and efficiency of farming operations. Several manufacturers are working in these areas, which are closely related, and will therefore showcase a variety of technologies that enable agriculture equipment to be more digitized and automated.
This will include various sensors, GPS, as well as more precise operator interface components like joysticks which help to ease machine operation and work well with digitization technologies move toward further automation.