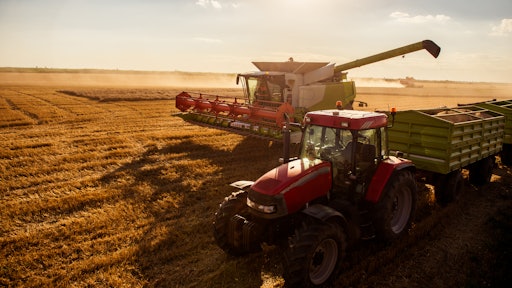 ©bernardbodo – stock.adobe.com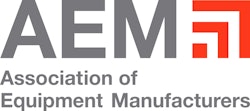 Gains in larger and four-wheel-drive tractors offset smaller declines in the sub-40 hp range in the U.S. while Canadian farm tractor unit sales were positive across the board in July according to the latest data from the Association of Equipment Manufacturers (AEM).
U.S. total farm tractor sales fell 0.8% in July compared to 2020, while U.S. self-propelled combine sales jumped 19.2% to 657 units sold. The sub-40 hp reduced its decline, down only 4.4%, while the mid-size 41-100 hp segment was nearly flat, down 0.4% or only 26 units. All other segments were positive, with articulated 4WD segment leading the way for the third straight month by climbing a healthy 79.4% to 287 units sold. The 100+ hp 2WD segment also grew 37.8%. Year to date farm tractor sales remain up 13.7% and combines up 12.6%.
View the full U.S. Tractor and Combine Report
For Canada, July monthly tractor and combine sales were positive across all segments, including in the sub-40 hp segment up 0.2% or 3 units, with the biggest growth in four-wheel-drive units nearly doubling, up 93.8% to 62 units sold, while total farm tractor sales were up 14.8% and self-propelled combines up 59.8%.
View the full Canada Tractor and Combine Report
"The story of these row-crop and articulated four-wheel-drive sales is a reflection of farmer optimism throughout North America," said Curt Blades, Senior Vice President of Ag Services at the Association of Equipment Manufacturers. "We're glad to see the smaller units start to return to pace, but these big units selling are often six-figure investments for farmers, and farmers don't make these sorts of investments without serious consideration of future market conditions."