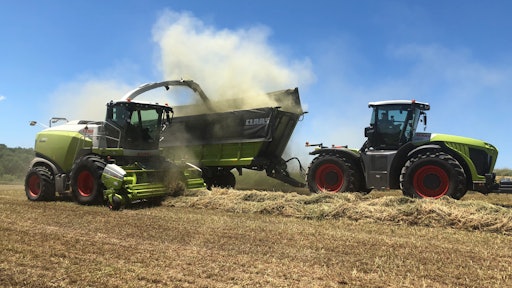 S. Jensen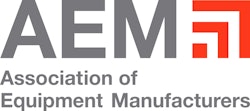 All segments returned to the black for August in the U.S., while Canada eked out small gains according to the latest data from the Association of Equipment Manufacturers (AEM).
U.S. total farm tractor sales climbed 9.9% in August compared to 2020, while U.S. self-propelled combine sales jumped 19.8%, the second month in a row of growth near 20% for harvesters. The sub-40 hp segment returned to positive, growing 8.7%, while the mid-size 41-100 hp segment was up 5.4%. Heavy-duty units saw significant growth, with articulated 4WD segment leading the way for the fourth straight month by climbing a healthy 40.4% to 306 units sold. The 100+ hp 2WD segment also grew 37.8%, the exact same as last month. Year to date farm tractor sales remain up 13.3% and combines up 13.8%.
For Canada, August monthly tractor and combine sales were a mixed bag. The sub-40 hp segment was up 5.8% while the biggest growth sector was in articulated four-wheel-drive units growing significantly, up 77.8% to 16 units sold. Total farm tractor sales were up 1.9% and self-propelled combines were up 28.7%.
"We are pleasantly surprised by the return to growth for small units in both the U.S. and Canada, and by a healthy rate," said Curt Blades, senior vice president of agriculture services at the Association of Equipment Manufacturers. "In addition to the continued growth of the big row-crop units, I think the interesting story is harvesters, up nearly 20-30% in their respective markets. Farmers investing in more of these big machines is another indicator of that farmer optimism we've been seeing."