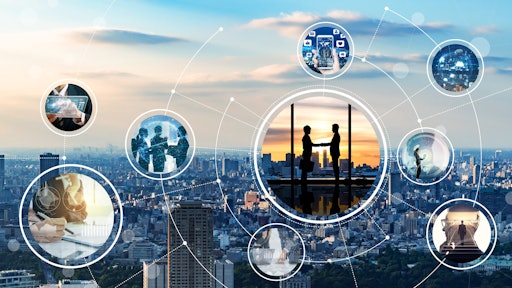 metamorworks, Adobe Stock
On May 20, 2022, Meritor, Inc. announced its agreement to acquire Siemens' Commercial Vehicle Business. The transaction, which will be approximately €190 million, should close by the end of the calendar year.
"The Siemens Commercial Vehicles business offers capabilities and technology that will enhance our ability to offer superior electric solutions to the global commercial vehicle market," said Chris Villavarayan, Meritor's CEO and president. "As the urgency grows for zero carbon solutions, this highly talented and skilled team and leading electric product portfolio strengthens Meritor's business as we move toward the anticipated acquisition by Cummins."
With approximately 200 employees across Germany, China and the U.S., the Siemens Commercial Vehicles business develops, designs and produces high-performance electric drive systems. Product offerings include direct-drive and transmission-based remote mount electric motors, inverters, software and related services which Meritor expects to be critical elements in the next generation of electric powertrains.
"Commercial Vehicles is another success story for value creation through our portfolio companies concept. We have turned it into a profitable business and now found the ideal new strategic owner," said Ralf P. Thomas, CFO of Siemens AG.
In accordance with the terms of the announced Merger Agreement under which Cummins agreed to acquire Meritor, Cummins agreed to and is supportive of Meritor entering into the agreement and completing this acquisition.
For more information, read the full release from Meritor.
Companies in this article