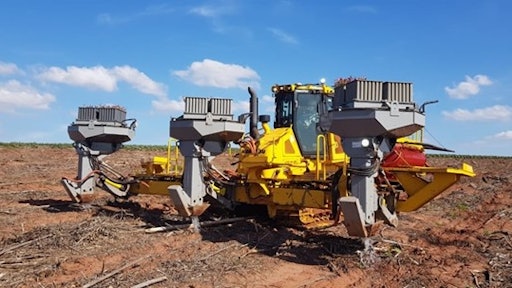 Komatsu
This industry update includes acquisitions and people news, including new hires, retirements and awards. It also details a hydrogen forecast from DNV through 2050.
Komatsu to Acquire Bracke Forest AB
Through Komatsu Forest AB, a wholly owned subsidiary in Sweden, Komatsu Ltd. (Komatsu) will acquire Bracke Forest AB (Bracke), headquartered in Bräcke, Sweden, which develops, manufactures and sells application-specific attachments for silviculture. Komatsu plans to close the acquisition on July 1, 2022, on the condition that all necessary procedures for closing are completed. The impact on Komatsu's consolidated business results is estimated to be minimal.
Tree planting is expected to expand worldwide for lumber production and environmental concerns, such as the promotion of carbon neutrality. At the same time, the need for mechanization is growing, especially because tree planting is labor-intensive work, with an increase in planting in remote areas, and a decrease in the workforce. With extensive know-how of silviculture over the years, Bracke develops, manufactures, and sells application-specific attachments for use in silviculture processes.
Even after the acquisition, Komatsu will continue to incorporate Bracke's technologies and expertise in the field of planting to accelerate its pace of mechanization of all processes other than harvesting and forwarding, which have already been mechanized. Komatsu will work to generate synergy for smart forestry and provide higher value-added products to enhance the safety and productivity of customers' jobsite operations and make carbon-neutral contributions. Learn more from Komatsu.
Sandvik Chooses Cat HVO-Capable Engines
Caterpillar's long-standing commitment to sustainability and support for customers during the energy transition to a lower-carbon future means its industrial engines have for years been capable of running on a range of renewable and alternative fuels*.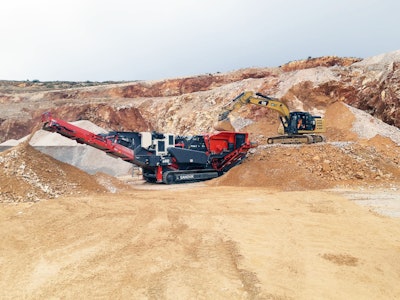 The Cat C-Series engines were supplied to Sandvik mobile crushers and screeners. They power its mining and construction equipment, and the engines can operate on renewable and alternative fuels including hydrotreated vegetable oil (HVO) certified to EN15940 or ASTM D975.
Sandvik has successfully completed testing on its range of machines to confirm that they can operate with HVO without modifications to either the engines or the fuel tanks. This helps Sandvik and its customers reduce the net carbon dioxide (CO2) emissions by up to 90% compared with conventional diesel.
Learn more from this Caterpillar press release.
*Fuels must meet the specifications and characteristics described on cat.com to be used in Cat engines and reduce the risk of downtime.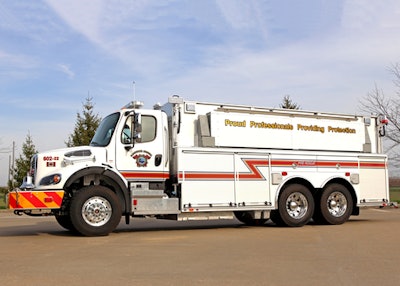 Oshkosh Corporation, a manufacturer of mission-critical vehicles and essential equipment, announced that it completed the acquisition of Maxi-Métal Inc. (MAXIMETAL) of Saint-Georges de Beauce, Quebec, Canada. MAXIMETAL is a designer and manufacturer of custom fire apparatus and utility vehicles in the Canadian market. It will be part of Oshkosh's Fire and Emergency segment.
Learn more from Oshkosh Corporation.
Swagelok Company Celebrates 75 Years
Swagelok Company, a provider of fluid system products, assemblies, and related services, marked its 75th year in business by expanding its workforce on Cleveland's west side through the addition of positions in its existing Strongsville facility. The company also purchased an existing, 135,000-square-foot building in Valley City, Ohio. Swagelok's new facility, located at 5370 Wegman Drive in Valley City, Ohio, will become the company's second location on Cleveland's west side and its twenty-first facility in Northeast Ohio. Learn more from Swagelok.
Daikin Completes Acquisition of Duplomatic
On June 30, 2022, Daikin Industries, Ltd. obtained all shares of Duplomatic MS Spa. It has completed its acquisition. Through this transaction, Daikin will have an extensive product lineup, robust engineering capabilities for hydraulic systems and a strong business foundation in Europe. Together with Daikin hybrid system technologies, the aim is to offer to the market high-tech solutions to reduce environmental load.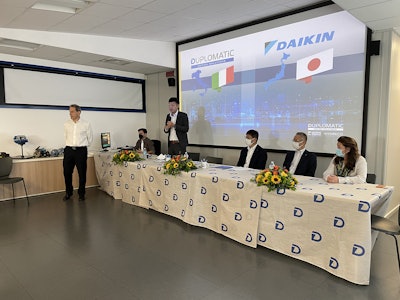 Backed by 70 years of technology and industry expertise, Duplomatic is known for its advanced engineering and operation with its multiple brands and worldwide manufacturing facilities. After July 1st, Duplomatic and Daikin will kick off the integration process while celebrating the beginning of new endeavor.
Learn more from Daikin.
Hydrogen at Risk of Being the Great Missed Opportunity of the Energy Transition
Hydrogen has a crucial role in decarbonizing the world's energy system. However, uptake will be too slow. Governments need to make urgent, significant policy interventions, according to a new report by DNV.
In Hydrogen Forecast to 2050, DNV predicts that the amount of hydrogen in the energy mix will only be 0.5% in 2030 and 5% in 2050. However, to meet the targets of the Paris Agreement, hydrogen uptake would need to triple to meet 15% of energy demand by midcentury.
According to Hydrogen Forecast to 2050, electricity-based green hydrogen—produced by splitting hydrogen from water using electrolyzers—will be the dominant form of production by 2050, accounting for 72% of the output. This will require a surplus of renewable energy to power an electrolyzer capacity of 3,100 gigawatts This is more than twice the total installed generation capacity of solar and wind today.
Blue hydrogen—produced from natural gas with emissions captured—has a greater role to play in the shorter term (around 30% of total production in 2030), but its competitiveness will reduce as renewable energy capacity increases and prices drop.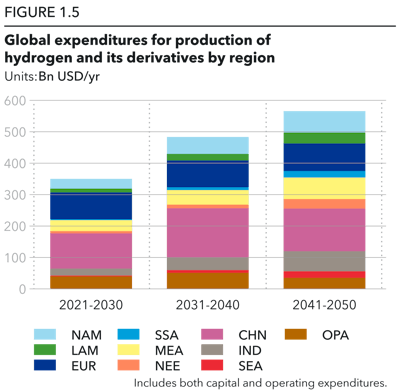 The uptake of hydrogen will differ significantly by region, heavily influenced by policy. Europe is the forerunner with hydrogen set to take 11% of the energy mix by 2050 because enabling policies both kickstart the scaling of hydrogen production and stimulate end use. Organization for Economic Cooperation and Development (OECD) Pacific (hydrogen 8% of energy mix in 2050) and North American (7%) regions also have strategies, targets and funding. These regions are pushing the supply side but have lower carbon-prices and less concrete targets and policies. Greater China (6%) follows on, recently providing more clarity on funding and hydrogen prospects toward 2035, coupled with an expanding national emissions trading scheme. These four regions will consume two-thirds of global hydrogen demand for energy purposes by 2050.
Learn more from DNV.
Al Cervero to Retire from AEM
Longtime Association of Equipment Manufacturers (AEM) leader and senior vice president Al Cervero announced he will retire at the end of 2022.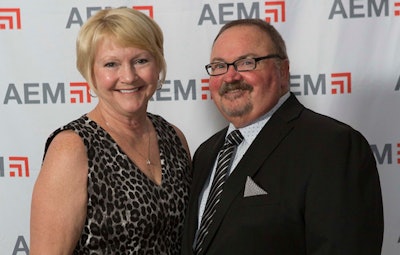 Cervero informed AEM President Megan Tanel of his decision early last week, and his impending retirement was shared with the association's Board of Directors, along with AEM staff and leadership, shortly thereafter.
Cervero joined AEM in 1995, holding several leadership positions over the years, including Director of Marketing, Vice President and Senior Vice President of Construction, Mining and Utility, and his current role of Senior Vice President, Technology, Content and Revenue Creation.
Prior to joining the association, he worked in the construction equipment industry for 20 years in various leadership roles for several companies, including Harnischfeger P&H and Astec, including leading a management buyout of P&H's construction division from Harnischfeger in 1988. Learn more from AEM.
New Hires, Promotions and Awards
Jenny Bush Announced as New Cummins Power System President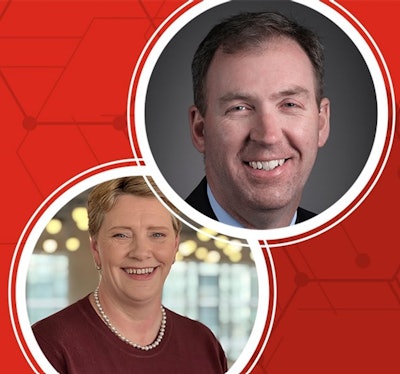 Cummins Inc. announced a change in the leadership of the company's Power Systems segment, one of the company's five business segments.
Norbert Nusterer, vice president and president of Power Systems, made the decision to leave Cummins after 25 years with the company. Jenny Bush—currently vice president, Cummins Sales and Service, North America—will assume the role of president, Power Systems effective upon Norbert's departure on August 1, 2022.
Bush joined Cummins 25 years ago as a parts writer in the U.K. after completing a technician apprenticeship with Shell Oil—the program's first female graduate. Since then, Bush added her expertise and passion for process improvement as a Six Sigma Blackbelt in Power Systems, Alternator Division (CGT), and led sales, purchasing and supply chain globally for this business. Bush also led the Global Commercial Marine Engine business, and later moved into the Distribution segment, leading the former Mid-South & Southern Plains and then the Gulf region.
Learn more from Cummins.
CNH Industrial Wins at 2022 Manufacturing Leadership Awards
CNH Industrial received a 2022 Manufacturing Leadership Award for outstanding achievement in the sustainability leadership category, which honors manufacturers that are shaping the future of the sector through digital transformation. This is the third consecutive year that the Company has earned recognition from the Manufacturing Leadership Council, which is a division of the National Association of Manufacturers.
CNH Industrial's award-winning project, Smart Pretreatment for the Paint Shop, was executed by the manufacturing team at the Case IH and STEYR agricultural production plant in St. Valentin, Austria. The project enhanced operator safety while at the same time ensuring optimum paint quality and the sustainable use of additives.
Learn more from CNH Industrial.
Peter Fairhurst, New VP of Sales for Septentrio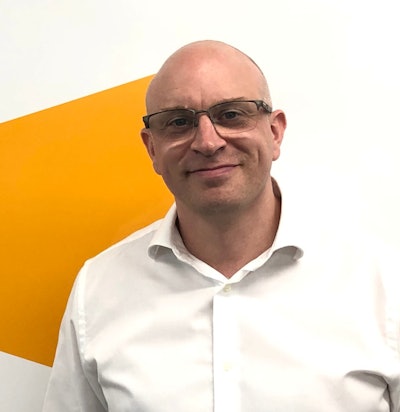 Septentrio, a producer of Global navigation satellite system (GNSS) positioning solutions, announced the appointment of Peter Fairhurst as new Vice-President of Sales. In this role, he will lead the sales and application support teams at Septentrio globally. He succeeds Neil Vancans, who is retiring at the end of June 2022 and who has led Septentrio sales for the last 5 years.
Fairhurst joins Septentrio with 15 years of experience in the GNSS industry. He most recently was head of product strategy at ublox.
Learn more from Septentrio.
Power Systems Research Expands Forecast Capabilities with Addition of Guy Youngs
Power Systems Research (PSR), a leading source of global production and forecast information for powered equipment, has expanded its capabilities with the addition of Guy Youngs, an experienced market intelligence specialist.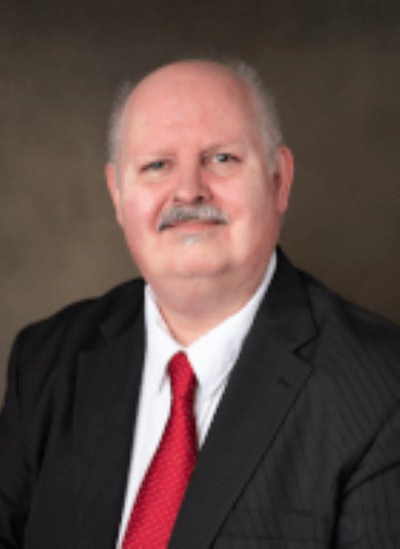 Youngs, who has more than 30 years' experience as an industry market analyst, most recently spent 11 years working for Perkins Engines in the United Kingdom.
While at Perkins Engines, he led the development of important forecast tools, including the creation of a Market Model used by Perkins Engines' global team as a single source for its market analysis and planning efforts.
At PSR, Youngs will assume the new role of Forecast and Technology Adoption Lead. He will be responsible for continuing to develop and adapt PSR's industry forecast, overseeing the rate of technology adoption of alternative power sources into the outlook and technology mix.
His duties will involve regular engagement with PSR's global analyst team. These efforts will guide and mentor the team towards thinking analytically about market developments for alternative power sources such as fuel cells and battery electric powered equipment as well as growth drivers and trends within various regions and applications.
Learn more from PSR.
Brad Bisaillon Announced as VP of Sales for Hammond Group, Inc.
Hammond Group, Inc. today announced that as it continues its development of innovations in performance additives for the battery industry, Brad Bisaillon has joined the company's leadership team as Vice President of Sales. In this role, Brad will be responsible for leading Hammond's efforts to support global battery manufacturers in their focus on producing a new generation of advanced lead batteries.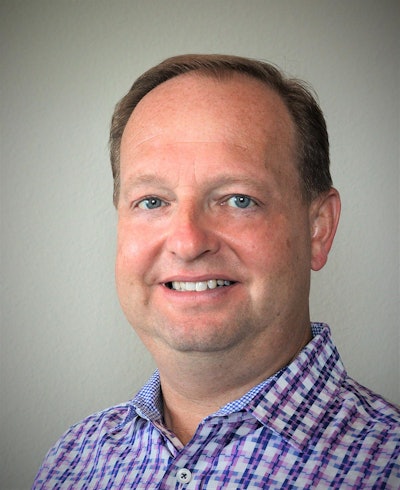 Bisaillon brings more than 15 years of strategic sales experience in international renewable energy markets, with expertise in power generation and energy storage in both the lead acid and lithium-ion segments. Most recently he held positions with American Battery Solutions, Nokian Heavy Tyres, and Trojan Battery Company.
Learn more from the Hammond Group.