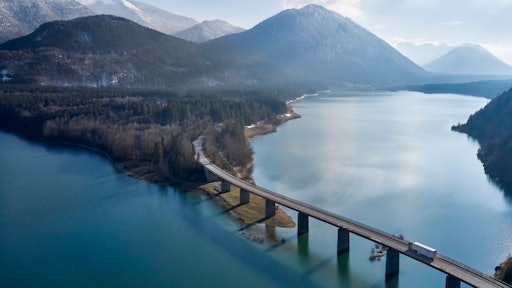 Scania
Since our last update, lots of industry news has happened. Parker acquires Meggitt, several companies expand production capacity and ZF and Navistar announce new hires. In addition, Scania announced plans to decarbonize its supply chain and heavy transport. Learn more in the briefs below.
Parker Completes Acquisition of Meggitt
Parker-Hannifin Corporation, a manufacturer of motion and control technologies, announced it completed its acquisition of Meggitt PLC for approximately £6.3 billion. Meggitt, headquartered in Coventry, the UK, had annual revenue of approximately £1.63 billion for the 12 months ending June 30, 2022, and employs more than 9,000 team members serving customers around the world. Meggitt has aerospace and defense exposure with technology and products on almost every major aircraft platform. Meggitt will add complementary technologies; increase Parker Aerospace's aftermarket mix through recurring revenue; and enhance growth opportunities through commercial aerospace recovery, anticipated global aircraft fleet renewal, and in emerging trends such as electrification and low-carbon technologies.
Learn more from the Parker press release.
Bosch Rexroth Announces Expansion in Factory Automation Capabilities for North American Customer Base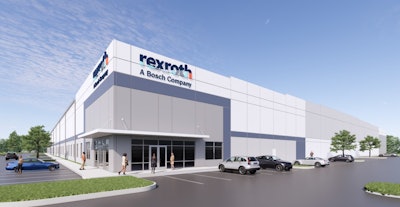 Bosch Rexroth plans to expand its operations and will move its linear and assembly technology manufacturing facility to a new location in Charlotte, North Carolina. The company has held operations in Charlotte for more than 30 years, with the past 26 years at its current location in Steele Creek. Needing more capacity, it will lease and outfit a new, build-to-suit location, which will have a total footprint of 227,500 square feet. The new capacity expands Bosch Rexroth's current manufacturing footprint by more than 25%, with additional room for future expansion as needed.
Within the new space, approximately 200,000 square feet is dedicated to lean manufacturing and logistics, providing enough room to optimize flexible manufacturing for changing demands. The remaining 27,500 square feet will be dedicated to a customer showroom and innovation center, training facilities, collaboration space, office space and a flexible galleria that can be used for coworking space, dining, town hall meetings and other activities.
Learn more from the Bosch Rexroth press release.
ZF and Freudenberg Announce Fuel Cell Drive Partnership
ZF's Commercial Vehicle Solutions (CVS) division announced a joint development agreement with fuel cell and battery system supplier, Freudenberg e-Power Systems. The partners will develop clean e-drive powerpack solutions. These powerpacks will consist of a fuel cell and drivetrain system and components for different applications. The initial focus of the agreement is to develop a highly integrated fuel cell e-drive solution for commercial vehicles.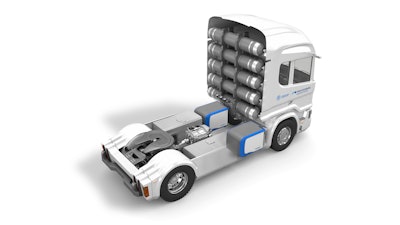 While Freudenberg will offer scalable e-power systems in kit form with different power outputs, ZF will offer complete electric driveline systems of up to 360-kW continuous power. This is in line with ZF's new CeTrax 2 electric central drive for heavy-duty vehicles.
Learn more from the ZF press release.
Bernard Celebrates 75th Anniversary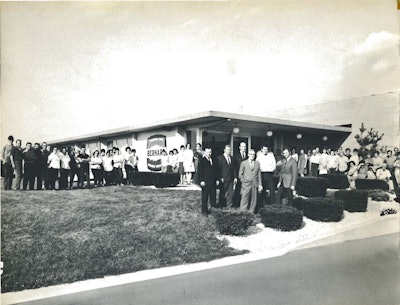 Bernard announced that the company is celebrating its 75th anniversary. This milestone marks a history rich in welding product innovation that started with humble beginnings in a storefront on the southeast side of Chicago. Bernard offers its customizable BTB semi-automatic air-cooled MIG guns and other MIG gun lines that can be configured online to meet a customer's specific needs. Bernard introduced its AccuLock S consumables in 2019 to address liner trim length errors and erratic wire feeding, leading to less troubleshooting, downtime and rework. This consumables system is in addition to its longstanding Centerfire consumables line.
Learn more from the Bernard press release.
Scania to Decarbonize Supply Chain and Heavy Transport
Scania announced far-reaching measures to decarbonize its supply chain by 2030. Together with Scania's suppliers it has outlined an ambitious industry-leading strategy to eliminate the largest carbon emissions sources from the most common production materials and batteries.
Through life-cycle analyses, Scania has identified four emission hotspots:
Batteries
Steel
Aluminum
Cast iron
Together, these materials constitute approximately 80% of carbon emissions arising from production materials. Learn more from the Scania press release
The company also plans to decarbonize heavy transport. By 2030, 50% of the total vehicle sales volume is expected to be electrified. Among highlights, Scania premieres its new electrified tractor for regional transport operations, its powerful solutions comprising digital and connected services as well as its charging solutions.
Scania's purpose is to drive the shift to a sustainable transport system heading for 100% electric transport. Fourteen vehicles, mostly electric, will be displayed at the IAA transport trade fair that opens today. These encompass a versatile range of vehicles that are up and running for most applications. To enable these long-distance motorway transports, Scania is preparing for megawatt charging to charge trucks for 45 minutes for 4.5 hours of travel. In the coming years, the electrified share of Scania's vehicles will grow significantly. Driving the shift entails assisting customers in taking steps towards transitioning to electric fleets.
Learn more from this Scania press release.
New Commercial Project Manager for ZF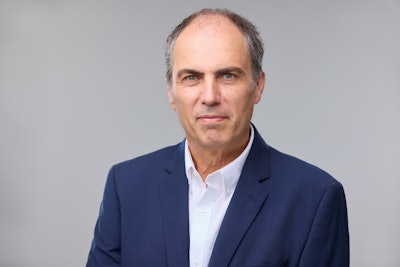 ZF's Industrial Division announced Victor Simao as commercial project manager, industrial drives for North America. He will lead ZF's industrial gearbox business in North America for the mining, large construction industrial machinery, marine and offshore sectors. Simao is a 30-year industry veteran, with significant sales and marketing experience in industrial gearbox business for all off-highway segments.
Perkins Participates in UK Red Diesel Replacement Competition
Perkins Engines Company Limited is pleased to announce its participation in two projects under the UK Government's Red Diesel Replacement' competition.
This competition supports low-carbon technologies, fuels and systems for the construction and quarrying/mining sectors. Building on research and development activities improving power system efficiency whilst simultaneously minimizing environmental impact, these projects will further enhance the portfolio of technologies available to further reduce greenhouse gas emissions across the off-highway sectors.
Complementing already announced technology offerings delivering hybrid solutions and efficiency improvements, these projects will help advance Perkins engines' capability to operate on a wide array of low-carbon intensity fuel types such as 100% hydrotreated vegetable oil, EN15940 and biodiesel up to B20.
Learn more from this Perkins press release.
Souza Announced As Executive Vice President of Service Solutions for Navistar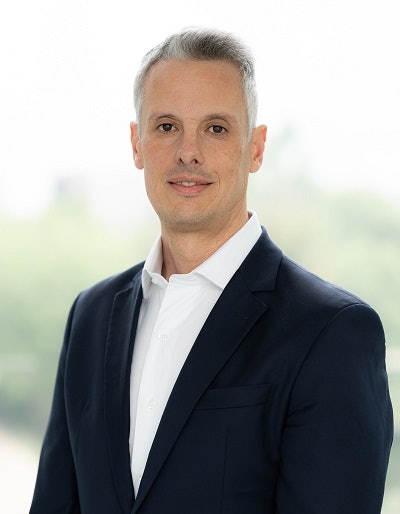 Fabio Souza was appointed executive vice president, service solutions at Navistar. In this newly established role, Souza is part of Navistar's executive board and reports to Mathias Carlbaum, president and CEO. In alignment with its strategy and vision to accelerate the impact of sustainable mobility, Navistar has placed a renewed emphasis on the service solutions and digitalization areas of its business. Souza will be responsible for aftersales, with a focus on expanding total service solutions, digital strategy, and new business models to best support customer's future needs.
Learn more from the Navistar press release.
John Deere Invests in Kreisel Electric Battery Production Expansion
Deere & Company announced its next steps in meeting the growing demand for batteries as a sole- or hybrid-propulsion system. In addition to the production facility in Austria, John Deere is making an immediate investment in two additional locations to increase the production capacity expansion of Kreisel Electric (Kreisel)—a battery manufacturer in which John Deere recently acquired majority ownership.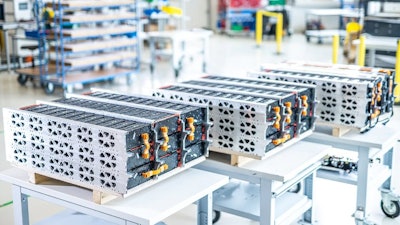 The significant capital commitment will bring an increase of more than 2 GWh to Kreisel battery production capacity, beginning with the opening of a new facility at the John Deere Saran factory. Using the established expertise at the Saran facility, Kreisel will have access to established supply chain management, manufacturing engineering, quality assurance, logistics coordination and automation solutions.
Learn more from the John Deere press release.