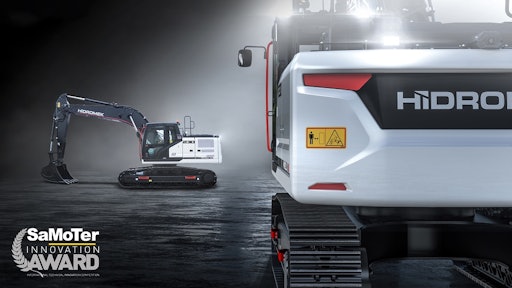 HİDROMEK has received two Samoter Innovation Awards 2020, an international technical innovation competition that is organized in parallel with the Samoter fair — an Italian construction industry show which will be held March 21-25.
The company has received the awards in the "Technical Innovation Award" category, and in the "Design special category" for its HMK 230 NLC crawler excavator. The excavator is equipped with advanced technology and is part of the HIDROMEK's new H4 Series.
Prior to the Samoter awards, the company has won 18 design awards including international awards such as Red Dot Best of the Best, If Design, German Design, Automotive Brand Contest and Good Design.
Read more: 2018 Red Dot Award Winners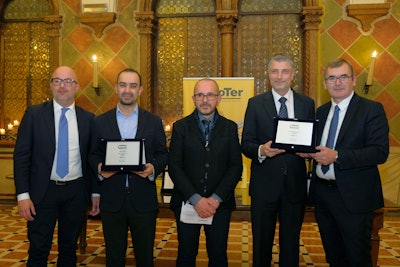 New H4 Series is faster, more productive and efficient
Offering high performance, HİDROMEK's new H4 Series excavators are produced to be faster, more productive and more efficient. The hydraulic system is designed to produce more work with less fuel.
When developing the H4 Series, easing use for operators was a main priority for HIDROMEK. The H4 Series has an electronic system with an increased capacity facilitating the ability for operators to determine the condition of the machine and its integration with additional equipment. H4 cabins are designed and built to offer maximum safety and durability under ROPS and FOPS standards.
Red handles and warning labels on the new series of machines are designed to increase the operator's safety to the highest level. The H4 Series gives particular importance to enhanced safety and visibility by reducing blind spots through the integration of right side and rear cameras.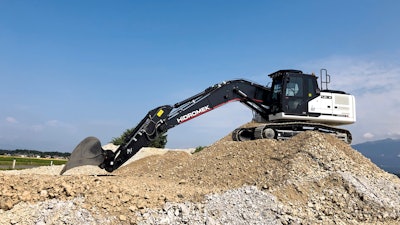 Improved efficiency and fuel consumption
In addition to the HMK 230 NLC crawler excavator, HIDROMEK will exhibit several other new machines during Samoter. Among them is the HMK 635 WL wheel loader.
The HMK 635 WL wheel loader features high engine power and performance, enabling it to be used in heavy working conditions. The product is more environmentally friendly and productive with a Stage V engine. The MTU Mercedes engine shortens cycle times and provides high load in a short time. The engine is located at the rear of the machine, as well to provide more stability.
The HMK 635 WL operates with high efficiency and low fuel consumption. It offers a high breakout force, dump clearance and traction. The machine is frequently used in mining and stone quarries, batch plant and industrial applications.
HMK 635 WL wheel loaders give particular importance to comfort and safety with an ergonomic operator cab having ROPS/FOPS certificates.
Serviceability is improved due to inclusion of a one-piece electric bonnet which makes it easy to access service points from the ground level.
HMK 145 LC SR offer versability
The HMK 145 LC SR excavator features sharp and dynamic lines, reflecting the design language of HİDROMEK. It is designed to work with power and precision in urban areas and narrow spaces, avoiding the risk of damage and improving safety in all fields and conditions.
The HMK 145 LC SR has a short turning radius with a two-piece boom type and compact layout. This makes it especially suited for construction, landscape, material laying and leveling work in narrow spaces.
In addition, it can be used in various works with different attachment options.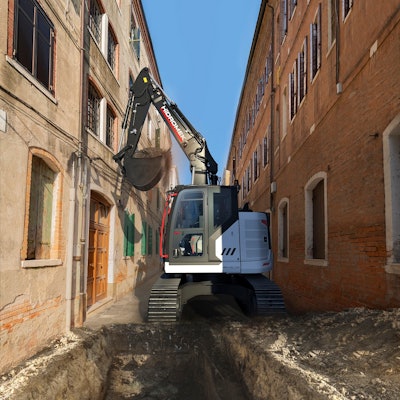 The HMK 145 LC SR's compact exterior structure and strong chassis is designed to ensure maximum performance. It aims to make the operator feel as comfortable and relaxed as in an office. For this purpose, Opera Control System is used to facilitate the easy use of the machine. Big touchscreen displays and two joystick consoles are positioned for the best ergonomics and provide easy and safe operation.
A ROPS certified cab on the excavator provides a safe space for the operator. The machine also has improved visibility.
HIDROMEK will be located at Stand No. 5-8 in Area F during the Samoter 2020 Fair.