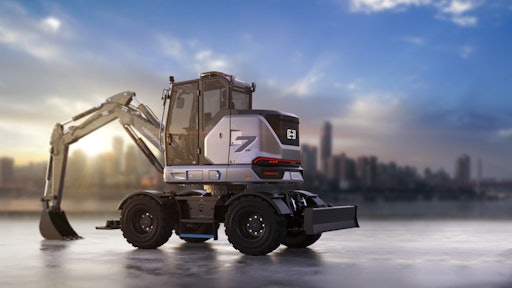 HİDROMEK's 100% electric wheel excavator HICON 72 has received a German Design Award 2020, one of the most distinguished design awards in the world.
The German Design Award Competition, organized every year by German Design Council, is one of the world's leading competence centers. Prizes are  granted to projects that make pioneering contributions to the area of international design.
This is the third time a HİDROMEK machine has received the award. It was granted "Special Mention" in the German Design Award 2017 for its HMK 600 MG motor grader and "Winner" of the German Design Award 2018 for its HMK 640 WL wheel loader.
100% Electric 
The 100% electric HICON 7W was developed by HİDROMEK with the goal of specialization in the electric construction equipment category of the future. It stands out for its smart, economic and eco-friendly features.
HICON 7W can be easily used in many of a city due to its zero emissions and compact dimensions. The machine is capable of relaying information with its rear screen which provides visibility of the machine's surroundings; the system is known as the "Environmental Safety System."