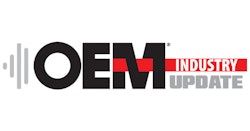 On this week's episode of OEM Industry Update, we spoke with Jim Downey, Vice President-Global Data Products, Power Systems Research, about the current state of the North American mining equipment market. He says mining equipment production is expected to rebound 13% in 2021 and continue growing over the next 5 years.
The need for new mining equipment is increasing which will help drive market growth. In addition, there is a push toward use of more battery-electric equipment, particularly in the underground mining segment, which will provide growth opportunities for the market, as well.
OEM Industry Update covers various technologies and trends in the heavy equipment engineering and manufacturing industries. Click here to find past episodes of the OEM Industry Update podcast.
Companies in this article