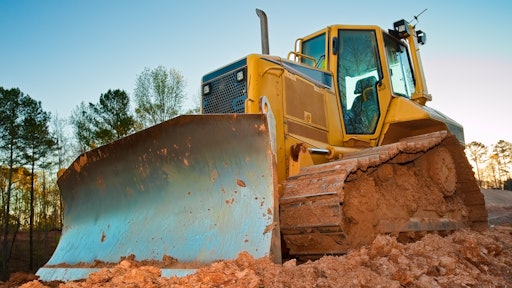 ©guilesf2 – stock.adobe.com
Polaris Market Research has released a new report showing the global crawler tractor market is forecast to reach a value of USD $3.94 billion by 2026. Entitled "Crawler Tractor Market Share, Size, Trends, Industry Analysis Report By Type (Low HP, High HP); By Application (Agriculture, Construction, Mining, Forest, Other); By Regions, Segments & Forecast, 2019 – 2026", the report provides details on current market dynamics and analysis on future growth potential.
According to Polaris Market Research's press release announcing availability of the report, elevated demand for advanced machinery in the agriculture, mining, forestry and construction industries is driving the market. As such, manufacturers are continually working to develop new technology offerings.
Growth in infrastructure investment is aiding market growth, as well, the research firm says.
READ MORE: Increased Equipment Demand Leads to Positive First Quarter 2021
Polaris Market Research notes in its press release that developments in agriculture have lead to increased demand for more modern equipment to aid farmers' productivity. The research firm believes this will be a principal factor which contributes to the growth of the crawler tractor market.
North America has been a dominant market for crawler tractors, and is expected to continue being a key region with steady growth in the coming years. Europe and Asia-Pacific are also expected to experience rapid growth, says Polaris Market Research.
India and China will also be strong markets for manufacturers of crawler tractors in the coming years. Both countries have increased construction and mining activities as they look to further build up and modernize their infrastructure, leading to a rise in demand for heavy equipment such as crawler tractors.