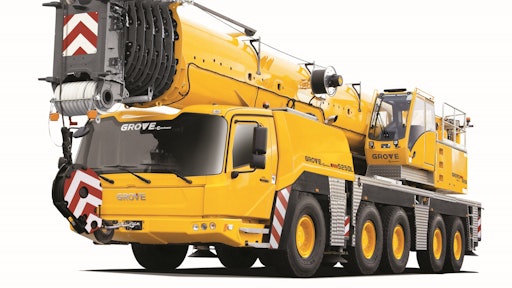 The Manitowoc Company Inc. has announced it will move its corporate headquarters from Manitowoc to Milwaukee. 
Manitowoc has begun transitioning employees to the new space, located on Milwaukee's far northwest side. The move is expected to be completed by the end of the first quarter. The company plans to sell the current headquarters building in Manitowoc.
"Manitowoc's origin as a Wisconsin-based manufacturer dates to 1902. The state has an impressive roster of global manufacturing businesses with a top-level talent pool, and we are excited about the move of our corporate headquarters. We believe this location will strategically create easier accessibility for our customers, shareholders and employees," says Barry Pennypacker, The Manitowoc Company President and Chief Executive Officer.
Less than 50 positions will be moving to Milwaukee, and some engineering and corporate functions will remain in Manitowoc at a yet-to-be-named location.  
In 2016, the company closed its manufacturing operations in Manitowoc and moved work to its operations in Shady Grove, PA.