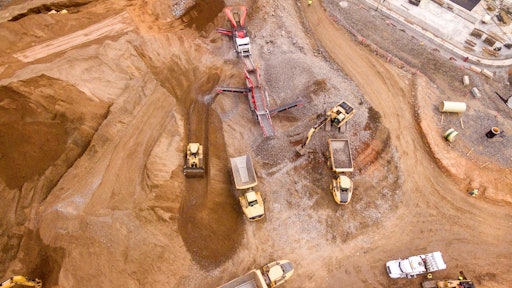 Unsplash
On July 1, the U.S. House of Representatives passed a $1.5 trillion infrastructure package known as the INVEST in America Act/Moving Forward Act (H.R. 2). Funding would aid with much needed infrastructure improvements across the United States.
The bill sets forth federal policy related to roads, bridges, transit systems, schools, housing, broadband, water systems, airports, and other infrastructure. It also prioritizes maintenance and safety, and increases investment in electric vehicles, public transportation, biking and walking.
The bill has now moved to the Senate for its approval.
Heavy equipment industry reacts
Upon signing of the bill, Association of Equipment Manufacturers (AEM) President Dennis Slater issued the following statement:
"Today's passage of H.R. 2, the Moving Forward Act, is an important step in reauthorizing our federal surface transportation program. AEM has long supported the development of a comprehensive infrastructure package, one that makes much needed investments in our roads, highways, bridges, waterways, and broadband networks," said Slater. "We commend the U.S. House of Representatives for staying focused on the looming expiration of the 2015 FAST Act, and the opportunity before us to leverage infrastructure investment as a means to support economic recovery efforts during the coronavirus pandemic. H.R. 2 lays down a strong marker for much-needed, long-term investment in our nation's infrastructure, and AEM will continue support this process as it moves forward.
"AEM understands the time and effort that went into crafting this legislation, and urges both chambers to move forward from today's vote in a bipartisan fashion. We are committed to keeping up the momentum for long-term and sustainable infrastructure investment. The 2.8 million men and women of the equipment manufacturing industry are depending on lawmakers to get the job done."
After the House Democrats introduced draft legislation to reauthorize surface transportation funding, AEM issued a statement encouraging lawmakers to continue bipartisan infrastructure funding negotiations. AEM also joined with the Transportation Construction Coalition in sending a letter in support of passage of H.R. 2.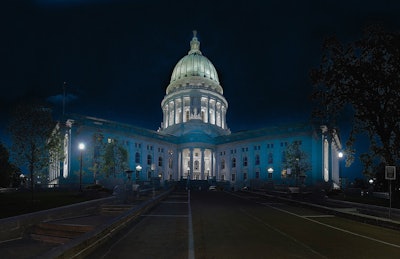 In a recent AEM survey of equipment manufacturer presidents and CEOs, 8 out of 10 respondents said they would like to see a significant investment in infrastructure to help keep equipment manufacturers in business during the COVID-19 crisis and set the stage for the economic recovery.
Matt Casale, U.S. PIRG's Transportation Campaign director, said, "Americans are sick of the transportation status quo. By passing H.R. 2 and the INVEST Act, The House has taken bold action to bring transportation in the U.S. into the 21st century. This bill rightly recognizes the need to move away from costly and unnecessary new roads, focusing instead on fixing our existing roads and bridges, expanding access to public transportation, and making our streets safer for walking and biking."
Morgan Folger, Environment America's Clean Cars Campaign director, said, "The urgency of climate change requires us to act quickly and boldly to stop burning fossil fuels. This bill helps break down barriers to zero-emission cars and trucks, making it easier for folks to buy a used electric car or find a place to charge. By focusing on the future of transportation, we can relegate polluting cars to the past."
The Associated Equipment Distributors (AED) reports the White House issued a veto threat prior to the House vote. After House passage, AED's President & CEO Brian P. McGuire released the following statement:
"The House infrastructure proposal is commendable in certain areas, including its funding levels, but it also contains many concerning provisions that would impose unnecessary mandates when Congress should be looking to reduce regulatory burdens and expedite project delivery. While there's a great deal not to like both in substance about H.R. 2 and the excessively partisan process taken by House leadership, the House did its job and passed an infrastructure bill. The time is long overdue for the Senate to take similar action and approve legislation to provide long-term, robust infrastructure investments."
To spur Senate action, AED is launching a grassroots push to tell the U.S. Senate that the economy, industry and the American people demand infrastructure investment to put people back to work, spur economic growth and ensure the country's future international competitiveness.
Following the House vote, AED delivered a letter to all U.S. Senate offices with a clear message that the chamber must act in a bipartisan manner to ensure infrastructure legislation reaches the president's desk as soon as possible.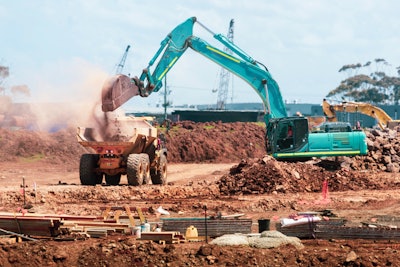 Alliance for American Manufacturing President Scott Paul said, "There's no doubt that it is past time to invest to rebuild our bridges, roads, public transit, schools, water systems, pipelines, energy grid, broadband, and more, and doing so will create millions of jobs and boost the economy at a critical time. We hope the House, Senate, and Trump administration will come together to make these necessary investments in our future, and get Americans back to work once it is safe to do so.
"We are particularly encouraged to see that Buy America is included in the legislation that passed the House, along with language to counter the plans of China's regime to use these taxpayer-funded investments to further its own geopolitical interests. This will help ensure America's infrastructure investments benefit the U.S. workers and communities that need them the most."
Read more about the impacts of an infrastructure bill on the construction and heavy equipment industry's on our sister site ForConstructionPros' dedicated Infrastructure channel.
Companies in this article