PONSSE
Red Dot, an internationally known organization focused on design, has announced the winners for its annual Red Dot: Product Design 2021 awards.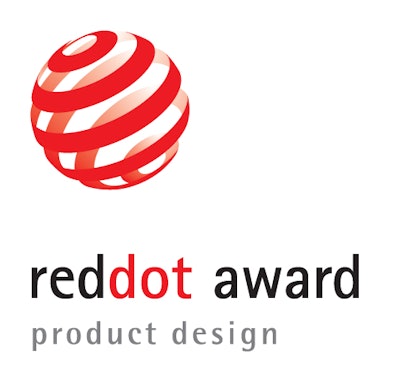 The award is given to products in a wide range of industries—including those in and related to the heavy equipment markets—which are aesthetically appealing, functional, smart or innovative. Winners of the 2021 award ranged from well-known brands to newcomers, highlighting the breadth of innovation currently underway.
According to a press release from Red Dot, jurors this year were impressed with the high level of innovation of the winners.
This year's winners exemplified many of the current design trends which are dominating many industries including
electromobility
automation
preventing the spread of COVID-19
sustainable solutions
A semi-automated drilling robot from Hilti known as Jaibot is one of the examples Red Dot points out which demonstrates the design efforts currently being undertaken in the area of automation.
Per Red Dot's press release, Jaibot was designed for overhead drilling of precisely placed holes and can therefore carry out repetitive tasks, some of which present a danger. It can be operated using a tablet, and in general helps to reduce the physical strain of work on construction sites to make them more efficient.
2021 award winners
Several manufacturers in the heavy equipment industry received Red Dot: Product Design 2021 awards in the Commercial Vehicles category.
John Deere X9 combines
John Deere introduced its X9 series combines in 2020. The machines are designed to help farmers increase the amount of acres they can harvest in a day without sacrificing grain quality. They feature wider feeder housings, a dual separator and a large cleaning shoe to improve crop flow and harvesting capacity.
Integrated precision agriculture technologies provide operators with valuable machine information to help them make the most of their work day as well as plan and prepare for any potential maintenance.
This is not the first award the X9 combines have received. Earlier in 2021, the machines were honored with a CES Innovation Award.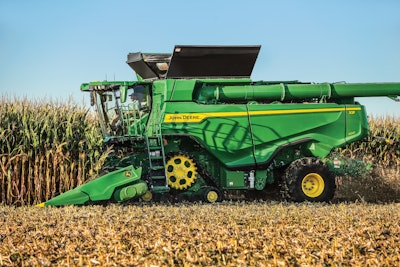 Kubota 5-tonne excavators
Kubota introduced three new five-tonne excavators in March 2020, the KX060-5, U56-5 and U50-5. The excavators are equipped with larger operator cabs providing improved visibility and new comfort features. These include an air suspension, double adjustable seat so operators can customize it to their specifications.
Visibility is improved through the inclusion of more glass area, including a roof window. There is also a rearview camera on the excavators so operators can see behind them to help ensure safety on the job site.
Volvo FM
The Volvo FM is one of four new truck models the company introduced in 2020. A brand new is included on the Volvo FM which has a larger interior space to provide drivers with more comfort. Larger windows offer more visibility, and thus safer driving conditions.
The truck features a Euro 6 compliant gas-powered engine which can run on biogas or natural gas to help reduce emissions. Volvo notes in its press release announcing the new truck the engine is capable of providing fuel efficiency and performance equivalent to that of diesel-powered engines.
Several safety features are included on the Volvo FM, as well, such as descent control and Adaptive Cruise Control. There is also road sign recognition system which is displayed in the cab to ensure operators are aware of signage for speed limits or road types.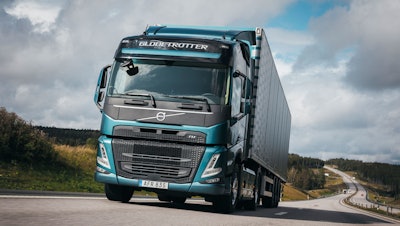 Two AGCO brands honored
AGCO's Valtra and Massey Ferguson brands received the Red Dot: Product Design award, just a few months after also being honored with 2021 Tractor of the Year awards.
The 70 hp Valtra G 135 tractor is compact in size and designed for multipurpose applications to meet a variety of farming needs. It features a SmartTouch tractor terminal in the operator cab which makes the machine easier to use for both new and seasoned operators.
Massey Ferguson's new 8S tractor has brand new transmission, cooling and hydraulics systems to provide improved performance. It is powered by an AGCO Power Stage V engine with Engine Power Management which provides up to a 20 hp (14.9 kW) power boost and extra torque when needed.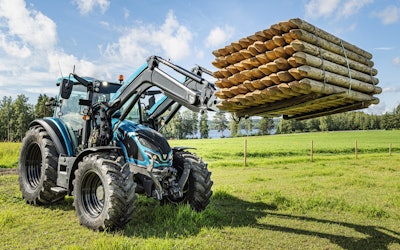 PONSSE Scorpion cab
The Future Cab included on PONSSE's latest generation Scorpion forestry harvester launched in early 2021 received the Best of the Best award, the highest recognition in Red Dot's awards categories. Among the major changes to the new cab design is a one-piece windscreen extending to the cab roof, providing improved visibility in all working conditions.
"The starting point for the development of the new Scorpion's cabin was once again forest machine operators and their feedback. This discussion is extremely important to us, and we engage in it continuously as part of our everyday work. The cabin workspace, for which we received this great award, was modified to make it more practical and to develop it into a quiet workplace with a view to support the operator's comfort and well-being. The operator's well-being during work is key to the machine's productive operation. It is great that the cabin has received such an esteemed award for innovative design as well. Thanks for this award go to our customers, partners and all Ponsse employees," said Juha Inberg, Technology and R&D Director at Ponsse, in the company's press release announcing it won the Red Dot award.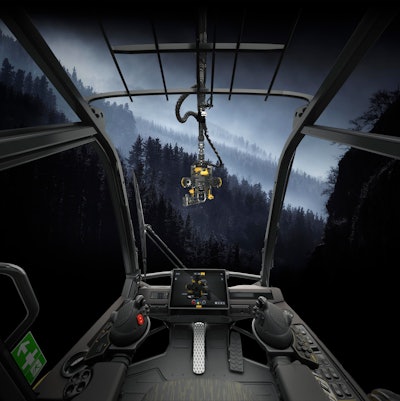 Rosenbauer RT electric fire truck
Rosenbauer has developed what is believed to be the first electric-powered fire truck known as Revolutionary Technology (RT). The company has partnered with several suppliers, such as Volvo Penta, to develop its electric fire truck concept. A completely new vehicle architecture was developed to provide zero-emissions operation while still meeting the needs of firefighters.
The fire truck is powered by a Volvo Penta driveline which has a charging capacity of up to 150 kW and includes a built-in range extender to run on diesel when necessary.
Rosenbauer has also worked with TTControl on safety and control technology for the RT fire truck. TTControl's TTC 580 is being utilized as a vehicle control unit to provide appropriate torque for the truck.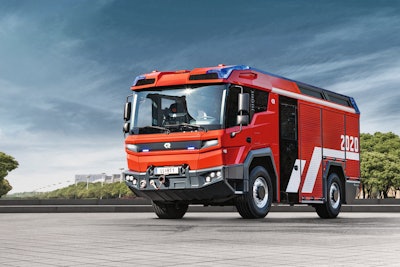 Additional heavy equipment which received the 2021 Red Dot: Product Design award include:
Bucher CityCat V20e all-electric compact sweeper by Bucher Municipal AG
OPL25N order picking truck by Noblelift Intelligent Equipment Co. Ltd.
RT16P order picking truck by Noblelift Intelligent Equipment Co. Ltd.
XE35U-E Electric Excavator by Xuzhou Xugong Excavator Machinery Co.,Ltd.
XZ4055 Horizontal Directional Drill by Xuzhou Xugong Excavator Machinery Co.,Ltd.
Liebherr TA 230 articulated dump truck by Liebherr Hydraulikbagger GmbH
Nelec (New Electric Castrosua) bus body for electric chassis by CARROCERA CASTROSUA S.A.
Zero Tail Excavator EZ50 tracked excavator by Wacker Neuson SE
Xiaoyu 2.0 autonomous bus by ZHENGZHOU YUTONG BUS CO., LTD.
Be sure to click on the main image at the top of the page to see images of all of this year's winners.
Awards like Red Dot help to shine a light on the many innovations taking place in the heavy equipment industry. Seeing these helps to not only see what the industry is doing but also where it may be headed.
All of the winners of this year's award will be published on Red Dot's website on June 21, 2021. Winners will also be on display in the Red Dot Design Museum Essen, as well as included in the Red Dot Design Yearbook 2021/2022 which will be available in August.
Companies in this article