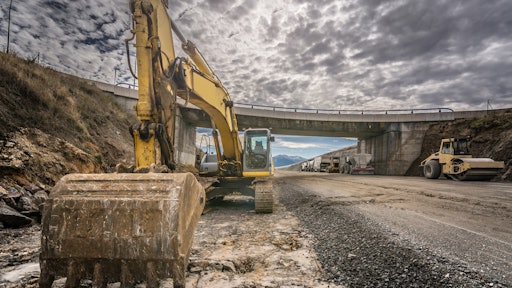 ©Enrique del Barrio – stock.adobe.com
The U.S. House of Representatives have passed a $715 billion funding proposal for transportation and water projects reports The Hill. The funding package is intended to help shape a larger infrastructure package which is still under discussion in the U.S. Senate and White House.
READ MORE: White House Agrees to Bipartisan Infrastructure Plan
Passage of the funding was mostly along party lines, The Hill reports; however, two Republicans did vote for the funding package. While Democrats see it as move toward implementing more sustainable infrastructure projects, Republicans are making claims it would cause job losses and increased federal debt.
Known as the INVEST in America Act, the package combines several bills such as the Water Quality Protection and Job Creation Act of 2021 and AQUA Act.
The package would provide $547 billion for public transit, walking and biking infrastructure, and wildlife crossings as well as emphasize a fix-it-first, climate-friendly approach to transportation explains U.S. PIRG in its press release voicing support for the funding package.
Another $40 billion of funding is set aside for clean water infrastructure projects (15% of which is to be used for natural infrastructure projects), while $45 billion is to be used for replacing lead pipes across the U.S.
"No one wants dirty air, polluted water or unsafe roads. Adopting common-sense solutions to these problems is in the interest of all Americans and we applaud members of the House for coming together to do so today with the passage of the INVEST in America Act. This bill shows a healthier, safer future is possible and we look forward to continuing to work with Congress to address all our infrastructure needs," said U.S. PIRG President Faye Park in the group's press release.
Matt Casale, U.S. PIRG Enviornment Campaigns Director, added, "The transportation status quo in the U.S. is inefficient and unsustainable. The INVEST in America Act breaks the mold and takes a new fix-it-first and more carbon-conscious approach to support a safer, cleaner and greener transportation network. If signed into law, this bill will drastically improve our options for getting around while making Americans healthier and tackling the climate crisis."
The construction and heavy equipment manufacturing industries have been pushing for an infrastructure bill for some time now, and especially in recent weeks and months as discussions in Washington D.C. have gone back and forth between the White House, Democrats and Republicans.
Upon announcement of passing this most recent funding package, the Association of Equipment Manufacturers (AEM) tweeted a statement from President Dennis Slater voicing the equipment manufacturing industry's support for the spending package: