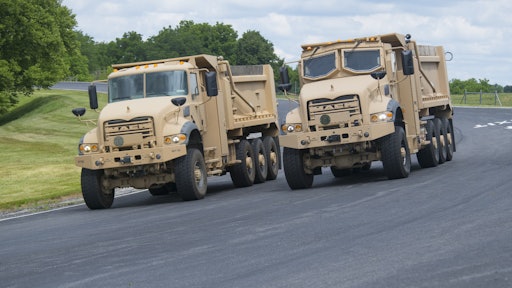 Mack Defense
OEM Industry News Briefs provides a weekly round up of the latest news and company announcements you may have missed in the heavy equipment engineering and manufacturing industries.
Cummins Inc. announces it has reached an agreement with Rush Enterprises Inc. to acquire a 50% equity interest in Momentum Fuel Technologies. It will create a joint venture in which the companies' expertise will lead to production of Cummins-branded natural gas fuel delivery systems for commercial vehicles in the North American market. Momentum Fuel Technologies' compressed natural gas (CNG) fuel delivery systems will be paired with Cummins' powertrain expertise, and the engineering and support infrastructure of both companies, states Cummins in its press release announcing the acquisition.
"This collaboration shows Cummins' continued commitment to natural gas powertrains," said Srikanth Padmanabhan, President of the Engine Business at Cummins, in the company's press release. "This partnership will improve customers service for both CNG and RNG through an improved support network. We are thrilled to expand our network of clean and reliable power solutions."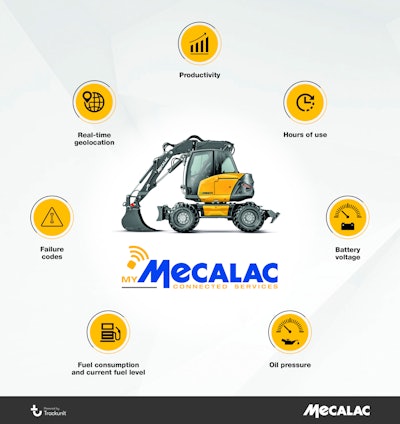 Mecalac fleet management system available in North America
Equipment manufacturer Mecalac has announced its fleet management system MyMecalac is now available in North America. According to the company, its telematics system provides high-level summaries and specific machine details including maintenance, inspection and damage notifications to help customers stay productive.
"Telematics enabled machines increase productivity while maintaining high efficiency and safety," said Peter Bigwood, general manager for Mecalac North America, in the company's press release announcing availability of the system. "These values are key to Mecalac and integrating a telematics system furthers our commitment to helping customers work smarter."
The system comes standard on all excavators and loaders, and continuously communicates information to an easy-to-access web portal.
READ MORE: Telematics go Beyond Fleet Management
Shell acquires MachineMax
Shell has acquired full ownership of MachineMax, a digital solutions provider for off-highway equipment. The company uses smart sensors and analytics to provide fleets with machine data to optimize productivity and efficiency. MachineMax will continue to operate as a stand-alone organization within Shell's newly formed Sectors & Decarbonisation business.
"We see great potential for MachineMax to mature as a Shell Group business, given its innovative digital solutions can immediately help companies from many or our core customer sectors reduce their emissions and deliver cost savings – two factors under close corporate scrutiny" said Carlos Maurer, Shell Executive Vice President, Sectors & Decarbonisation, in the company's press release announcing the acquisition.
Per Shell's press release, MachineMax offers a digital service that is designed for off-highway vehicles located anywhere in the world. It is powered by an easy to install wireless smart sensor that fits near the engine of any off-highway fleet vehicle. Using artificial intelligence, it quickly creates a unique machine signature to track vehicles, measure idling and generate other utilization analytics. Cloud computing is used to deliver real-time data and analysis to operators and site managers with an easy to use interface that can help them optimize their fleet operations and preventative maintenance programs.
Bosch announces personnel changes
Robert Bosch GmbH has announced several personnel changes which are set to take place January 1, 2022. After 47 years with the company, Franz Fehrenbach is to retire from the supervisory board and Robert Bosch Industrietreuhand KG (RBIK). He will be succeeded by Prof. Stefan Asenkerschbaumer as chairman of the supervisory board and general partner of RBIK.
Dr. Volkmar Denner will also retire after nearly 10 years as chairman of the board of management. As scientific advisor to the Bosch Group, he will devote himself to the company's research into quantum technology.
Additional changes include:
Dr. Stefan Hartung to be appointed new chairman of the board of management of Robert

Bosch

GmbH.
Dr. Christian Fischer to be appointed new deputy chairman of the board of management.
Dr. Markus Heyn to be appointed chairman of the Mobility Solutions business sector.
Dr. Markus Forschner to be appointed to the board of management as new CFO.
Dr. Wolfgang Malchow to resign his positions after 40 years in the company, and to retire from RBIK and the supervisory board.
Dr. Eberhard Veit to succeed Malchow as general partner of RBIK and member of the supervisory board.
Dr. Stefan Hartung, Dr. Christian Fischer, and Prof. Michael Kaschke to become RBIK shareholders.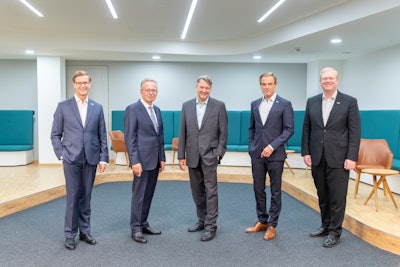 Perkins Engines distributor expands territory
Perkins Engines has announced its distributor Clarke Powered Solutions has added Virginia and Kentucky to the states it serves. The distributor now covers 26 states in the Midwest and Eastern portions of the U.S.
This expanded territory is part of Perkins' overall plan to strengthen its service network in North America.
Clarke provides sales, engineering, support, parts and services to customers in the states it covers in the U.S.
FRABA launches new business units
FRABA is creating two new business units to focus on new markets including Digital Transformation and the Internet of Things (IoT).
Per the company's press release announcing the new businesses, they include:
CREDEMUS

offers consulting and support services to mid-sized companies interested in adopting the highly efficient 'mass customization' manufacturing methodology that FRABA launched 15 years ago – anticipating

the 'Industry 4.0' wave that promotes similar principles

.

UBITO

offers components for magnetic sensing, energy harvesting and wireless transmission with roots in POSITAL's pioneering use of Wiegand Technology in rotary encoders. Grounded in the success of more than 1 million devices worldwide and continued improvements, UBITO will take this technology to new markets such as Smart Metering, Internet of Things and Wireless Power Transmission.
New logos will be introduced July 1 in tandem with the launch of the new business units which are designed to symbolize the four guiding principles of the company's founders.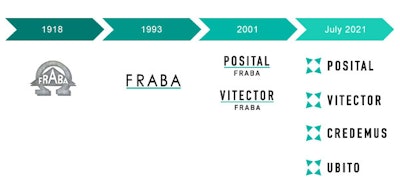 Mack Defense begins production of Heavy Dump Truck on dedicated production line
Mack Defense has announced it is now producing the M917A3 Heavy Dump Truck (HDT) at its Mack Experience Center. The company created a dedicated production line at the facility, helping it to meet its contract with the U.S. Army while also enabling production of other vehicle variants.
"The investment to create a dedicated HDT product line at the Mack Experience Center will increase production efficiencies," said David Hartzell, President of Mack Defense, in the company's press release announcing the production start. "We are proud to continue the fulfillment of our current contract with the U.S. Army and support our armed forces."
Non-armored HDTs were previously produced at Mack's Lehigh Valley Operations, then transported to the Mack Experience Center for final assembly.
Initial deliveries of the HDT are to begin in May 2021.
READ MORE: Mack Defense Headquarters Relocates to Allentown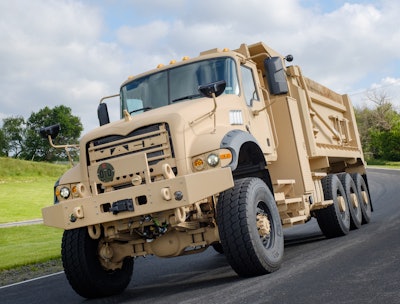 Companies in this article