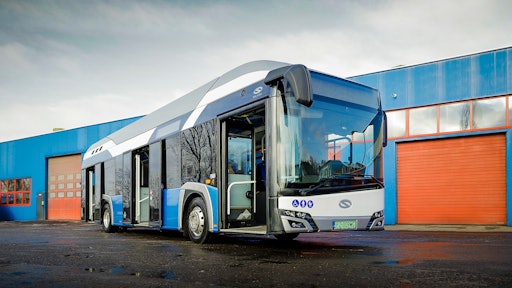 Solaris Bus & Coach
OEM Industry News Briefs provides a weekly round up of the latest news and company announcements you may have missed in the heavy equipment engineering and manufacturing industries.
CNH announces management changes for on-highway business
As part of its plans to spin off its On-Highway business, CNH Industrial has announced senior leadership appointments for the Operations and Powertrain segments of the new business. The new On-Highway business is expected to begin operations in early 2022.
Annalisa Stupenengo will take over responsibility for Operations starting October 1, 2021. She will oversee all activities related to manufacturing, quality, logistics and purchasing for the new business states CNH in its press release announcing the new leadership positions. Stupenengo has held several roles within CNH and Fiat Chrysler Automobiles; most recently she has served as President Powertrain which includes oversight of the FPT Industrial brand.
"I am delighted that Annalisa has accepted a new challenge within the On-Highway organization. Her strong leadership and in-depth knowledge of our businesses will prove fundamental in managing our core industrial operations. I look forward to working closely with her as we embark on this new journey, post-spin from CNH Industrial," comments Gerrit Marx, recently designated Chief Executive Officer of the new On-Highway business.
Sylvain Blaise will take over responsibility for the Powertrain Business Unit which is also a part of the On-Highway business spin-off. According to CNH, Blaise has 20 years of experience within the group after working in several business divisions including agriculture, as well as in different regions in the world.
CNH has also announced the appointment of Domenico Nucera to lead the Bus Business Unit, succeeding Blaise. Nucera also brings 20 years of experience to the position with roles in business and manufacturing.
PERC launches new national brand for propane
The Propane Education & Research Council (PERC) announces the launch of a new brand identity for propane to better emphasize its viability as an alternative fuel option. Newly branded as PROPANE Energy for Everyone™ is meant to highlight the fuel's role in providing energy equity and reducing carbon emissions, explains PERC in its press release announcing the new branding.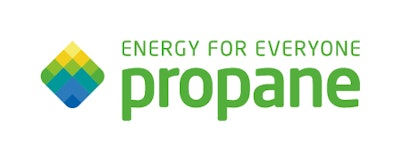 "Americans are beginning to appreciate the value of propane in a wider energy mix after seeing the vulnerabilities of the electric grid in Texas and California and around the country," says PERC President and CEO Tucker Perkins, in the organization's press release. "Propane is clean, affordable, and available right now. Unlike the electric grid, it does not require trillions of dollars in infrastructure investment that will create a burden on those who can least afford it. Propane offers solutions for climate, health, and equity."
dSPACE and BTC using simulation to validate driver assistance and automated driving systems
dSPACE is expanding its partnership with BTC Embedded Systems (BTC) to provide the market with a simulation-based solution for validating and homologating systems used in autonomous vehicles.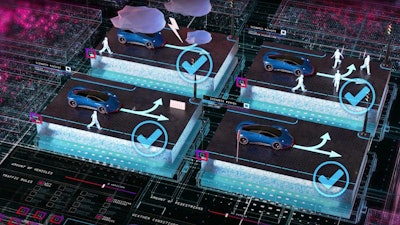 According to dSPACE, the solution being developed is based on its simulation and validation environment SIMPHERA. BTC's ScenarioPlatform can be integrated seamlessly into SIMPHERA which will enable smart and highly automatic validation of advanced driver assistance systems (ADAS) and automated driving (AD) systems.
Simulation tools like this make it easier for design teams to quickly and easily evaluate a number of autonomous driving scenarios to ensure optimal safety measures are put into place for final system and vehicle designs.
Epiroc acquires intelligent mining solutions provider
Epiroc has acquired Mining Tag, a provider of sensor-based solutions aimed at increasing safety in underground mining applications which is based in Chile. Mining Tag's products allow monitoring, automation and process improvement of mining operations states Epiroc in its press release announcing the acquisition.
"Intelligent mining solutions are the future," says Helena Hedblom, Epiroc's President and CEO, in the company's press release. "Together with the innovative team at Mining Tag we will strengthen our smart digitalization offering to customers in Latin America and beyond."
Westport Fuel Systems will partner with AVL List GmbH and TUPY to develop a hydrogen (H2) internal combustion engine for heavy goods transportation applications. The companies plan to combine advanced material and casting technologies with the latest hydrogen engine technology using Westport's high pressure direct injection (HPDI) solution.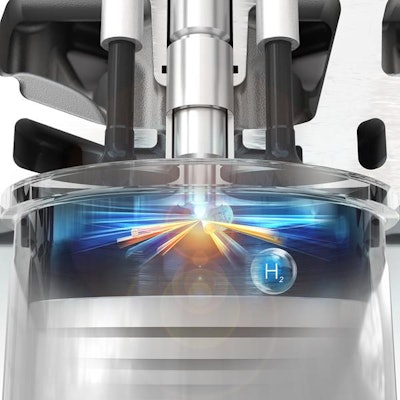 The companies say in their joint press release announcing the partnership that the collaboration will help to increase efficiency and improve fuel consumption of current spark ignited hydrogen engines. Improvements to materials, casting and manufacturing techniques are required to handle the high peak firing pressures of these engines.
Both Westport and AVL have completed successful tests of hydrogen engines, enabling them to bring expertise from these projects to the collaboration with TUPY. The first testbed results are expected by early 2022.
Solectrac appoints new CEO
Ideanomics has announced its subsidiary Solectrac—a developer of electric powered tractors—has appointed Mani Iyer as its new CEO. This will help position the company to scale up the manufacturing and distribution of its electric tractors.
Iyer is a 28-year veteran of the agricultural and construction industries notes Ideanomics in its press release announcing the new CEO appointment. He has served in several leadership positions in North and South America as well as in Asia. According to Ideanmoics, he brings expertise in
international equipment sales and marketing,
business strategy and development,
channel development,
supply chain management,
product support and service,
manufacturing, and
quality assurance.
"As the world rapidly moves towards an electric-powered sustainable future, Solectrac is well-positioned for Mani to take the wheel and lead the team as they scale their operations and drive market share with truly inspiring product offerings," said Alf Poor, CEO of Ideanomics, in the company's press release. "Solectrac is the future of sustainable agriculture, and I am confident in his ability to manage the company through rapid growth and expansion in the coming months as the farming and utility operation sectors transition to cleaner and more efficient equipment alternatives."
Solectrac was founded by Steve Heckeroth in 2012; he helped lead the search for the new CEO and will serve as Chairman of the Board for the company.
Watch our video interview with Solectrac founder Steve Heckeroth to learn more about the company and its technology.
Solaris delivering Poland's first hydrogen bus
Solaris Bus & Coach will deliver its Urbino 12 hydrogen bus to MZK in Konin, Poland; it is believed to be the first hydrogen fueled bus put into operation in the country. Solaris expects to to deliver the bus in 2022. A hydrogen refueling station will be installed in Konin by the end of 2021.
"We are witnessing an extraordinary moment. It is not that long ago that our company launched the first electric buses on the Polish market; and now we are signing the first contract for the supply of hydrogen-fueled buses to Konin. We have declared on many occasions that we are pioneers of the transformation in public transport in Poland, and today's event is a testament to that declaration. Hydrogen has a strong chance of becoming a backbone of the transformation of public transport transformation in Poland and across Europe," asserted Javier Calleja, CEO of Solaris Bus & Coach, in the company's press release announcing the bus delivery.
Solaris says advantages of powering the bus with hydrogen is its short refueling time and the longer possible driving range, as well as the zero-emissions and reduced noise benefits the fuel offers. Hydrogen will be stored on the bus in gaseous form in roof-stacked tanks. A Solaris High Power battery will be installed on the bus as well to provide additional electric energy storage.
Other countries which have also commissioned the Urbino 12 hydrogen bus include Austria, Germany, Italy, the Netherlands and Sweden. Between these countries 80 hydrogen buses have been commissioned to date.
READ MORE: Solaris Begins Testing of Hydrogen Bus in Poland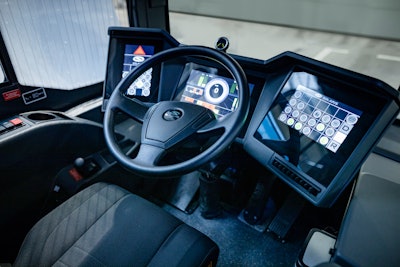 Companies in this article