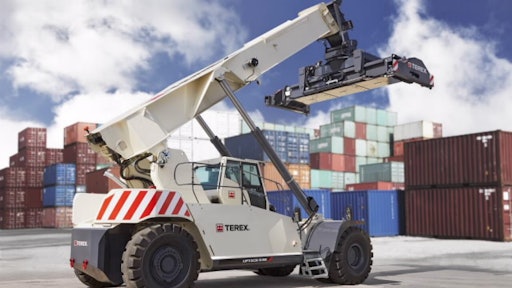 Terex Corporation announces that it has completed the sale of its Material Handling and Port Solutions business (MHPS) to Konecranes Plc (Konecranes) for $595 million and €200 million in cash and 19.6 million newly issued class B shares representing a 25% interest in Konecranes.
"We believe that the Konecranes-MHPS combination represents compelling industrial logic that will deliver significant value to Konecranes customers, team members and shareholders, including Terex," says John L. Garrison, Terex President and CEO.
Garrison continues, "The sale of our MHPS business is a major milestone on our journey to become a more focused, high performance enterprise. We are committed to delivering improved profitability and return on capital across Terex as we implement our strategy of focus, simplify, and execute to win. Also, we will move forward over the coming weeks with our planned debt reduction, significantly reducing our interest expense and leverage as we enter 2017."
The final transaction consideration is subject to post-closing adjustments for cash, debt, working capital, MHPS actual 2016 EBITDA and the closing of the sale of the Stahl CraneSystems business.
Companies in this article