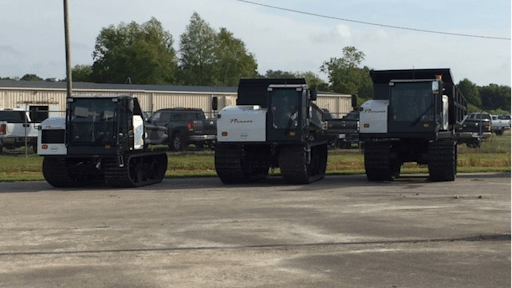 PRINOTH announces that ARDCO Equipment, located in Lafayette, LA, just joined the PRINOTH team as dealer for the state of Louisiana. It will represent PRINOTH for the entire PANTHER lineup, as well as the TROOPER.
ARDCO, which stands for Applied Research & Development Company, was founded in 1955 in Addicks, TX, where it started engineering and manufacturing 4x4 off-road buggies for the oil and gas industry. As the company expanded, it opened a facility in Lafayette, LA. In 1989, ARDCO was purchased by the Pettibone Corporation and consolidated its rental and service facility in Lafayette and manufacturing in Baraga, MI, where Pettibone is also manufactured. To meet the growing demands for off-road equipment in Louisiana, ARDCO recently started a new equipment dealership division "ARDCO Equipment" to offer a wider variety of machines. ARDCO Equipment currently sells, rents and leases equipment for the construction, agricultural, utility, forestry, material handling and oil and gas industries at their new facility in New Iberia, LA.
"Our dealer network is growing and we're excited to welcome ARDCO Equipment on board," says Doug Little, Director of Tracked Vehicles Sales at PRINOTH. He adds, "Louisiana is a natural market for tracked carriers. With their peculiar soils and wet lands, our products will without a doubt attract interest for all types of projects in the state of Louisiana."
The PRINOTH team welcomes ARDCO Equipment and wishes the company much success with its product lines.