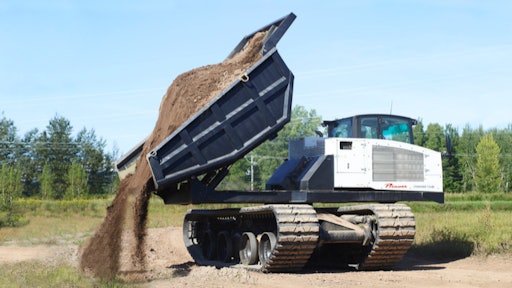 PRINOTH, one of the world's leading manufacturers of tracked vehicles, has just signed an agreement with Leslie Equipment Company to represent the Prinoth Panther line of vehicles in the state of West Virginia.
Outstanding reputation
Leslie Equipment Company is a full-service dealer who will sell, lease and service PANTHER vehicles. PRINOTH was first attracted to developing a business relationship with Leslie Equipment because of its outstanding reputation in the industry. "They are a leading John Deere dealer and have recently been awarded the John Deere Onyx #1 Award for 2017. This is the first time that PRINOTH has partnered with a John Deere dealer. We are excited about the potential of this partnership," says Doug Little, Director of Sales for PRINOTH.
Leslie Equipment will be starting with a good sized fleet of PRINOTH vehicles and have a well-established clientele. "We are confident that Leslie Equipment will help us develop new business and provide us with great insights for our future network expansion," adds Little.