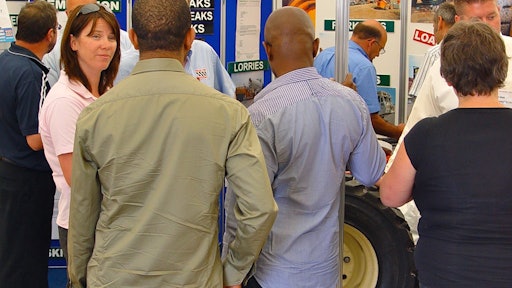 With six months to go before the opening of Hillhead 2012, some 350 exhibitors had already signed up by Christmas to participate in the UK's major event for the extractive and construction industries.
Event director Jack Berridge notes that due to very strong demand during the autumn period when major companies such as JCB, Case, New Holland, Doosan, Hyundai and Komatsu had all confirmed their requirements, 97% of the outdoor stand space has been sold. "In addition, as most of the space in the three demonstration areas has also already been allocated, we are expecting a very busy show," he says.
The show will take place at Tarmac's Hillhead Quarry, near Buxton, Derbyshire, England, from June 19 to 21, 2012. Further details are available from the new website which can be found at www.hillhead.com and a new Hillhead App providing mobile access to show information will be available shortly.