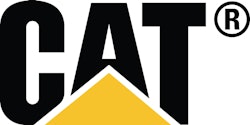 Caterpillar Inc. employees along with North Carolina Governor Bev Perdue and other state and local officials celebrated the grand opening of the company's expanded Compact Construction Equipment operations in Sanford, NC. The addition of the 270,000-square-foot building allows for increased logistics and fabrications capacity required to meet growing global demand for the skid steer, compact track and multi-terrain loaders currently produced in Sanford.
"This strategic investment is part of Caterpillar's long-term strategy to deliver the highest quality, best value building construction machines in the industry," says Mary Bell, Caterpillar vice president with responsibility for the Building Construction Products Division. "We are pleased to expand our North Carolina operations and appreciate the continued support of the state and our local partners."
When the expansion is fully operational and at full capacity, it is anticipated Caterpillar will add approximately 325 workers over a five-year period.
"My top priority is growing jobs. I'm focused on both attracting new companies and helping existing businesses grow and thrive. North Carolina's valuable partnership with Caterpillar has meant jobs for our people and investment in our communities that need it," says Gov. Bev Perdue.
In addition to the Sanford expansion, the company previously announced construction of a lower powertrain components facility in Winston-Salem that is expected to employ approximately 400 workers once fully operational and at full capacity.