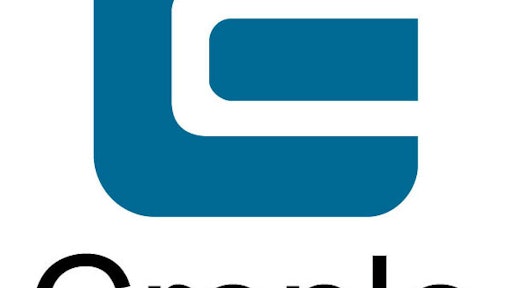 What is your primary industry of focus? What are the top 1-3 off-road industries you are investing in for 2012, and why? 
Crenlo is focusing our efforts on expanding our target markets beyond construction and agriculture. While those two markets offer opportunities for large volumes with OEMs, there are several other markets which that offer attractive volumes of cabs and operator enclosures. These markets include industrial, specialty truck, material handling, forestry and mining.

Which would you consider to be your strongest market? Is that also your largest for supply? Do you plan to grow your presence in that market, or is the demand not there? 
The construction market is still our largest core market, and I wouldn't expect that to change going forward. Growth in that market is anticipated as the economy improves, fueling the demand for additional construction equipment.

Have you diversified into any new markets? Which? How has it benefitted your company?  
Prior to the economic downturn, Crenlo reviewed market strategies and began developing relationships in a variety of new markets. The benefit was that these newly served markets didn't align with historic construction and agriculture market cycles and didn't experience the same downturns or fluctuations. 
Where have you expanded internationally? Future plans? Which emerging markets are you keeping your eye on for future growth potential? 
Although Crenlo has not physically expanded internationally, more of the products we produce for our OEM customers are being exported or used in their international operations. Our parent company, International Equipment Solutions (IES) has encouraged us to pursue expansion, specifically in Brazil, China and India.
What is your domestic distribution vs. Exports to foreign markets? How do you see that changing in the next 5 years? 
In some cases, the cabs and components we produce are sent separately to an OEM for export to their foreign operations, but routinely, cabs and ROPS are a component of the larger machine that would be exported by our OEM customers. It's become increasingly common, however, for the OEMs to develop local sourcing or develop in-house capabilities in support of their regional requirements.

Are you prepared for an upswing or are you maintaining production to fill the orders that the demand warrants?  
A key attribute is Crenlo's flexibility in supporting fluctuations in market demand. We are adding capacity to grow in step with our customers while maintaining our market-leading delivery performance. We are continuing to reinvestment in several operational areas, including lean manufacturing systems, paint systems, laser work cells and robotics. 

Are there cab related regulations (safety, NVH, ROPS, electronics and HMI) on the horizon you are keeping your eye on?  
Yes, Crenlo is staying connected by having broad representation on select SAE committees, as well as attending a wide variety of trade shows and conferences on an international basis.  

Have you had any dramatic changes in design or technology demands from the customer? What do you think has spurred these requests? 
Industry demand for design capabilities has risen. Reallocation of the OEMs' own engineering resources has occurred, moving staffing from cab design and related activities to other proprietary areas such as drivetrains, Tier IV compliance, etc.  

What product features and enhancements have you focused on, and will you focus on, in the coming years to stay competitive in both domestic and global markets? 
We are trying to focus on ways to offer the customer more value from the relationship. This may take the form of design engineering expertise or manufacturing and quality capabilities. It may mean the ability to satisfy functional testing requirements. It could also be cost savings initiatives from Best Cost Country (BCC) sourcing or program management. All of these things can offer value to OEMs who don't necessarily have the resources to perform the tasks themselves or are looking to leverage that expertise within their supply base.
Companies in this article