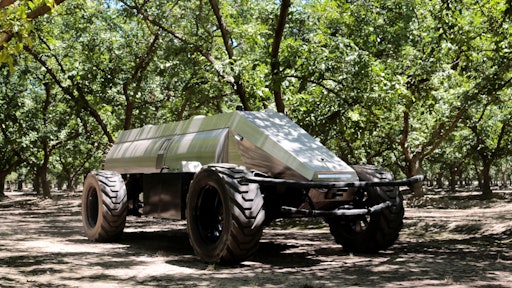 GUSS
Each year the Consumer Technology Association (CTA)—organizers of the Consumer Electronics Show (CES)—nominate several technologies for the CES Innovation award. It honors outstanding design and engineering in 28 product categories.
The Consumer Electronics Show (CES) is dedicated to providing insight into the most transformative technologies in a variety of markets. While consumer is in the name, manufacturers from the heavy-duty on- and off-highway industries have begun increasing their presence at the show.
Last year John Deere exhibited for the first time, highlighting its various precision agriculture solutions and vision for future farming technologies. Trucking OEMs such as Daimler also make a presence at the show; Daimler introduced its first SAE Level 2 automated truck the Freightliner New Cascadia during the show.
Submissions for the CES Innovation Awards are reviewed based on engineering qualities, aesthetic and design, functionality and consumer appeal. A panel of industry experts which includes media, designers and engineers select the winners.
Advanced agricultural equipment designs
Manufacturers from the heavy-duty on- and off-highway vehicle industries are among the CES 2020 Innovation Honorees.
The John Deere 8RX tractor has been nominated under the category Tech for a Better World. John Deere's 8RX claims to be the industry's first fixed-frame four-track tractor. It is designed to deliver the pulling performance of tracks by providing more surface area for ground contact, less ground pressure and less slip than wheel tractors.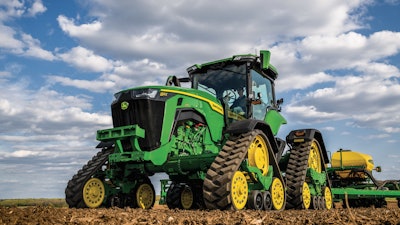 CTA nominated the machine due in part to the three main challenges it aims to solve for global farmers:
Designed and optimized to protect the ground which helps improve sustainability.
It includes advanced automation technology which will make it easier to operate and alleviate some of the challenges associated with a dwindling skilled workforce.
AI, IoT and sensor technologies incorporated onto the machine aid with increased productivity to help farmers feed a growing global population.
"Our focus remains on providing innovative solutions to help customers meet the many challenges of farming. We are humbled by this award from a leading technology organization as it highlights our equal commitment to agriculture, innovation, and technology," says John Stone, Senior Vice President of Deere's Intelligent Solutions Group, in the press release announcing the 8RX's nomination for the CES Innovation Award.
GUSS Automation's Global Unmanned Spray System (GUSS) has also received a nomination in the Drones & Unmanned Systems category. The autonomous orchard sprayer is guided by a combination of GPS, sensors and software.
Automating the machine ensures consistency of tasks completed and ensures only the right amount of product is applied to crops during the spraying process. It also helps with labor shortage challenges as a single operator can monitor and control several machines. Removing operators from the machine improves safety, as well, by eliminating potential exposure to harsh chemicals.
Read more: The Orchard Worker of the Future
Components of the future
Components from manufacturers within the heavy equipment industry have also been named honorees for the CES 2020 Innovation Award.
The Mobile Fuelcell Powerpack (DP30) from Doosan Mobility Innovation has been named an honoree in the Sustainability, Eco-Design & Smart Energy category. The DP30 is a miniaturized, lightweight fuel cell system with power output of 2,600W. It utilizes proton-exchange membrane fuel cell (PEMFC) technology requiring only oxygen and hydrogen to generate electricity. As such, it only produces moisture as a by-product, making it a more sustainable power option for various applications.
Doosan's powerpack is a single, integrated design composed of the fuel cells, controllers and hydrogen supply systems which provides a compact solution for manufacturers. Its flexible design can be tailored for use in a variety of applications such as forklifts, AGVs and mobile robots.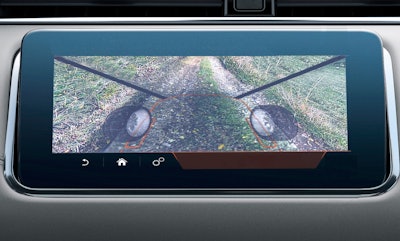 The Continental Transparent Hood has received a nomination in the Vehicle Intelligence & Transportation category. It displays the area underneath the vehicle to the driver, providing the ability to see potential obstacles and terrain that would otherwise be obstructed. This helps to increase safety for drivers of various vehicle types. Continental's Transparent Hood technology is based on its Surround View System consisting of four cameras and a control unit which provide improved visibility around the vehicle.
Bosch has received a Best of Innovation award in the In-Vehicle Entertainment & Safety category and named an honoree in the Vehicle Intelligence & Transportation category for its 3D Display. It uses passive multi-view 3D technology to generate a realistic three-dimensional effect allowing faster absorption of visual information. No additional aids, such as 3D eyewear, are necessary. The information can also be viewed from different perspectives within the vehicle.
While designed for automotive applications, Bosch's 3D Display demonstrates the technology advancements and general direction operator displays are trending.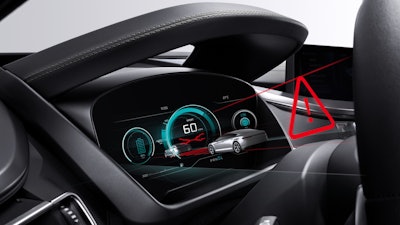 "Displays are increasingly becoming interactive systems that can better anticipate drivers' individual needs," said Dr. Steffen Berns, President of Bosch Car Multimedia, in a press release from the company about the new 3D Display. "There is huge business potential for Bosch here."
The full list of CES 2020 Innovation Award honorees can be found on CES' website.
All of the nominated technologies will be on display at CES 2020 which takes place January 7-10 in Las Vegas, NV.
Companies in this article