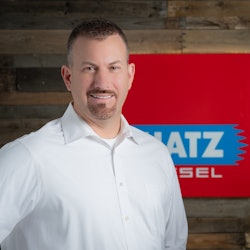 responses submitted by Michael Hartoonian, President and CEO, Hatz Diesel of North America, Inc., and Dr. Maren Hellwig, loT-Architect, Motorenfabrik Hatz GmbH & Co. KG, Inc.
Impacts of COVID-19
What have been some of the biggest challenges your company, and the industry as a whole, has faced due to the COVID-19 pandemic?
Hartoonian: The biggest challenges for our company have been the lack of travel availability and face to face visits with current customers, potential customers, and employees overseas. We have had to adapt to going completely virtual which has been very unusual for us because we feel communication is best done in person.
Have the challenges brought to light any potential opportunities for change or improvement within your company, or the industry?
Hartoonian: Due to these challenges we have had to change the way we do our training. Hatz Diesel of North America now has been investing in online training courses and concentrating on how we can use the web and any online sources as an ongoing marketing tool to keep our customers and viewers engaged and involved.
What, if any, long-lasting effects do you think the pandemic could have on the industry?
Hartoonian: The long-lasting effects of the pandemic will likely depend on the ultimate duration. But, overall, our industry will need to get comfortable with being more virtual.
Diesel, Electric & Other Power Alternatives
What opportunities for technology and efficiency advancements still exist with diesel engines?
Hartoonian: I do not believe the last chapter of the diesel engine is even close to being written. Examples such as hybrid solutions and alternative fuels will keep diesels clean and competitive well into the future.
What role is electrification—or other alternative energy/power systems—playing in your company's design initiatives?
Hartoonian: We have had substantial interest in our E1 engine integrated PMG products. So, we see this as a platform for the future.
READ MORE: State of the Industry 2020
Data, IoT & Connectivity
How will the role of the Internet of Things (IoT) and data continue to progress in the coming years?
Hellwig: Data of connected diesel engines will play a significant role in supporting the operating company in terms of planning service of their engines, reducing downtime of their equipment on site as well as reducing costs during the equipment usage. Due to the progress in creating and using smart algorithms to predict the time to the next service of the equipment, companies get help in planning the service/maintenance more easily. They get the possibility to focus on their core business! Due to the available information it will be possible to offer completely new customer service journeys in order to make life as a customer as easy as possible. Exciting new options will come up in the next years, so let's stay tuned…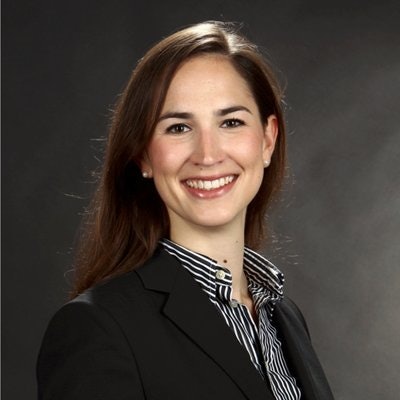 Do you see a path toward the use of artificial intelligence, virtual reality or augmented reality in your manufacturing processes, or even on-board the vehicle itself?
Hellwig: We see a lot of potential in using augmented content in our manufacturing processes, more precise for work preparation and serialization of new products, as well as at the vehicle itself.
As already presented at CONEXPO 2020 in Las Vegas, Hatz developed a demonstrator for augmented content for service support on an interactive user interface. It is used in conjunction with mixed-reality-compatible devices such as glasses or tablets. With a camera aligned on the real engine or individual components, the device displays appropriate maintenance and repair instructions as overlays. This allows the service technician to find out quickly and intuitively which actions have to be taken and displays the correct sequence. Hatz is currently testing additional features which could be beneficial and make life as a technician in the field as easy as possible. We believe that the efficiency and quality of service assignments can be improved enormously for everyone involved.
How do you see connectivity and machine learning changing the vehicle landscape in the next decade?
Hellwig: The currently ongoing progress in connecting more and more equipment can turn into a significant benefit for operating companies to get support in planning and scheduling of different work processes on e.g. a construction site as well as actively support lifecycle management of equipment. A smart connection of available data can arrange service appointments with respect to the real usage behavior of the machinery and, consequently, reduce maintenance costs. An efficient use of existing resources is made much easier by using various data of multiple connected devices. A wide range of options, depending on customer wishes, can be technically implemented.
Companies in this article