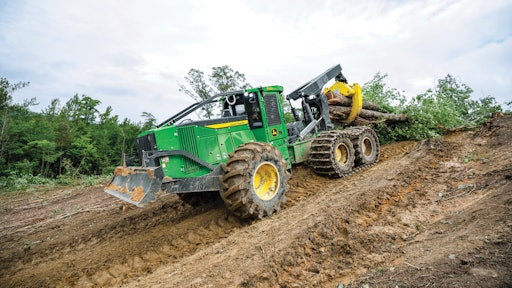 John Deere
OEM Industry News Briefs provides a weekly round up of the latest news and company announcements you may have missed in the heavy equipment engineering and manufacturing industries.
News from the past week included truck OEMs such as Kenworth and Volvo announcing new deliveries and test projects for their electric vehicles, as well as new forestry equipment launches from John Deere and Ponsse (stay tuned for more on the latter).
A major collaboration was also announced between Daimler and Cummins which will see the companies working together on medium-duty engines, as well as alternative powertrain technologies. New products from JCB, BorgWarner and more were also announced this week, all of which can be found on our component directory.
Hexagon Purus to aid fuel cell construction equipment project
Hexagon Purus has been selected as the storage system provider for a project in which hydrogen fuel cells will be used to power construction equipment. The company will provide a 700 bar renewable hydrogen storage system for a demonstration project with a heavy equipment manufacturer.
Per Hexagon's press release, the project will advance the understanding of the viability of hydrogen fuel cell power as a means of reducing emissions.
"The construction sector is undergoing a number of changes that could have a far-reaching impact. In the future, homes, offices and large infrastructure projects could be built using this zero-emission equipment," said Todd Sloan, EVP Hexagon Purus Systems, in the company's press release on the topic. "We are excited to enter this segment. We believe in clean air everywhere and we look forward to further projects to enable zero emission technology in the construction industry."
Omnitek Engineering Corp. announces its OT13 heavy-duty natural gas engine has received EURO VI Phase-E certification. The 13 L engine can be used for truck and bus applications; it offers a power rating of 420 hp and 1,960 Nm of torque to provide diesel-like performance.
The company says receiving the certification will help expand availability of its engine and aid OEMs looking for solutions which will help reduce emissions.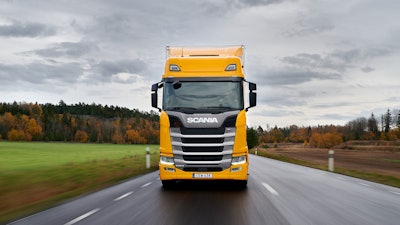 Scania 540 S wins in comparative testing, appoints new CEO
In the fall of 2020, Scania participated in two comparison tests in Germany, the 1000 Punkte Test (1000 Point Test) and European Truck Challenge (ETC). Results of the tests have recently been published and showed Scania's 540 S tractor performed well in both.
Organized by German trade magazines with the participation of senior journalists from other countries, the tests are considered to be some of the most established comparison tests for commercial heavy trucks in the world. The tests look at cab-related qualities such as the driver environment, sleeping comfort and noise levels, as well as aspects such as road handling, gear shifting and serviceability.
Per Scania's press release about the testing results, the trucks are driven more than 300 km (186.4 mi.) on different types of public roads, equipped with calibrated fuel-measurement equipment to confirm the true fuel consumption with the highest accuracy. Every aspect is then given a score that adds to each truck's final result.
In addition, Scania announced Feb. 23 its Board of Directors has appointed Christian Levin as the company's new CEO and President starting May 1, 2021. Levin will succeed Henrik Henriksson, who is leaving Scania after 23 years and more than 5 years as the CEO, to join H2 Green Steel, a new venture that aims to start production of fossil-free steel by 2024. Henriksson will remain at Scania until Levin takes up the CEO position.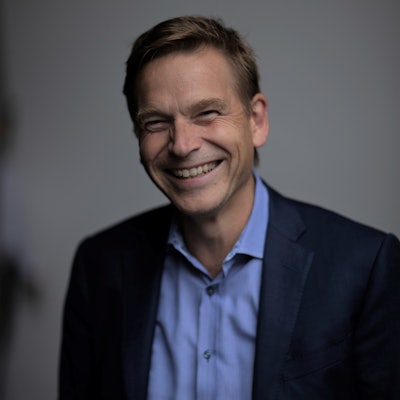 Levin is currently a member of the Executive Board of TRATON SE and Chief Operating Officer of the TRATON GROUP and has more than 20 years of experience working at Scania.
John Deere introduces new technology for forestry industry
John Deere announced the launch of the new six-wheel 768-II Bogie Skidder designed to easily move through wet conditions and on steep slope terrain. Powered by a 281 hp (209.5 kW) engine, the machine is equipped with heavy-duty bogie axles with large components to ensure durability and stability for long axle and tire life. The company says the axles are purpose built for harsh operating conditions.
The axles help provide smooth, stable operation of the machine which reduces vibration for improved operator comfort. In addition, tractive ability and floatation help with maneuverability, as well as reduced ground pressure to help extend working days for customers.
A new arch design improves operators' rearward view of the grapple and work area, enhancing productivity. John Deere also notes in its press release about the skidder that the long wheelbase and boom–arch envelope boost reach and lift capability for the boom and grapple, increasing dexterity in the woods.
John Deere has also announced a new Precision Forestry initiative which will see the deployment of new technology solutions. These will include real-time, map-based production planning and tracking capabilities, as well as new operator assistance features.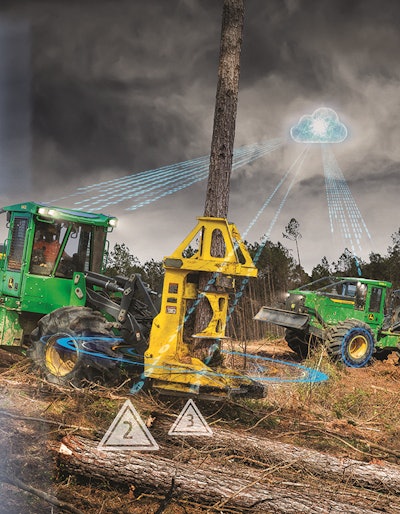 The company says this new focus also lays the groundwork for future technology solutions which could be added to its forestry machines to help improve productivity and efficiency for customers. "With technology, we believe that loggers need to embrace working smarter, not harder. The logging industry is built on hard work – it's part of the industry's DNA. We want to complement that work ethic with machine intelligence and system–level integration, delivering the tools loggers need to increase efficiency and performance in the woods," said Matthew Flood, Product Marketing Manager, John Deere, in the company's press release announcing the new initiative.
Electrification milestones continue for truck OEMs
This past week, Kenworth announced delivery of two prototype Kenworth T680 trucks powered by series hybrid-electric propulsion systems to a customer in California. The trucks are capable of running in zero-emissions mode on batteries for 30 mi. (48.3 km). A generator powered by a near-zero emissions natural gas engine recharges the battery while driving.
The trucks utilize lithium-ion batteries and a Cummins Westport L9N Near Zero (NZ) emission engine. Per Kenworth's press release announcing delivery of the trucks, the range-extended system's energy management and control capabilities ensure that energy generated by the engine and regenerative braking system is appropriately applied through the electric motor, resulting in lower fuel consumption. Recent tests comparing the Range Extended Electric truck to a truck using a conventional natural gas powertrain showed a 23% improvement in fuel economy and an 18% reduction in CO2 emissions.

Daimler Trucks' has announced that 3 years after the small-series production launch of its all-electric FUSO eCanter, customer deliveries have surpassed 200 vehicles. The company says there are customers in 11 countries and cities around the world utilizing the vehicle.
As of February 2021:
40+ vehicles are running in the U.S.
60+ trucks are operating in Japan
100+ are operating in Europe.
According to Daimler, the global eCanter fleet now exceeds a combined 3 million km driven. The 7.49-ton truck has a driving range of over 100 km ( on a single charge, and is typically used for short-radius delivery of goods, e-commerce orders, as well as postal and beverage transportation.
Three FUSO eCanter trucks also recently went into operation with a logistics company in Switzerland, further expanding the amount of customers using the electric vehicles.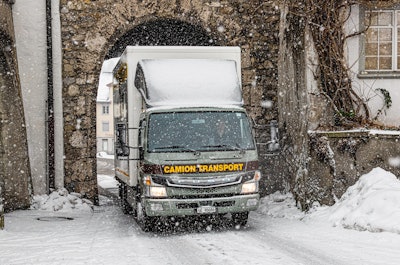 Volvo Trucks has announced it is partnering with DHL Freight to use heavy-duty electric trucks for regional transport in Europe. The companies will focus on the use of electric trucks for longer distance heavy transports.
Per Volvo's press release on the subject, the companies will conduct pilot tests of a fully electric Volvo FH truck with gross combination weights up to 60 tons. Starting in March, the truck will operate between two DHL Freight logistics terminals in Sweden, a distance of approximately 150 km (93.2 mi.). Insights will be gained on how the vehicle performs in this type of operation, as well as what charging infrastructure needs there may be. Currently charging of the electric truck will be done at DHL in Jönköping and the Volvo Truck Center in Gothenburg.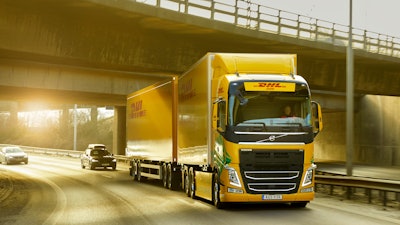 Companies in this article