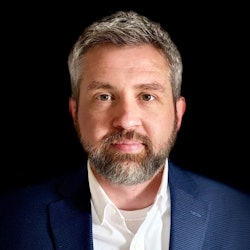 Each year, our State of the Industry issue looks at the top trends and technologies within the heavy equipment industries. We also dig into current and future market conditions, as well as regulations which may currently or in the coming years have an impact on how the industry will go about designing its equipment.
To get the best insights, we speak with executives from a variety of companies working in the industry—everyone from associations, to OEMs to component suppliers. Below are responses submitted by Jeremy Harsin, Global Construction Market Director, Cummins Inc.
Read all of this year's executive Q&As.
Global Markets, Government & Trade
How, if at all, has the current state of the global trade tensions—particularly those between the U.S. and other countries—had an impact on your business?
Cummins is a global company and serves and operates in many markets. The U.S. remains one of our strongest markets in the world and our corporate headquarters is based in Indiana. We have several facilities based in the U.S. However, having a global network with free trade also gives us more options to minimize disruptions such as local disasters, labor shortages, pandemics, or various supply constraints that often occur.
Supply Chain Disruptions
How have supply chain disruptions impacted your business over the past year?
It's definitely been a challenge and has been more impacted in certain regions or markets, but thankfully our global supply chain has given Cummins some leverage and options that others may not have. But, clearly it's been a challenge and forcing the industry to re-evaluate their supply chain strategy in the future.
What industry challenges have these supply chain disruptions brought to light, and what can the industry as a whole do to overcome them?
Supply chain strategies will likely be revisited by the entire industry. Given recent supply disruptions and constraints, folks will be studying options and trade-offs to minimize risks.
Diesel, Electric & Other Power Alternatives
How, if at all, do you see the role of diesel engines evolving in the coming years?
In the off-highway space diesel still has a long runway. Duty cycles of off-highway equipment, coupled with the remote operational nature of many machines, will make diesel difficult to replace. We expect to see trends that push the power density envelope of diesel engines to enable further downsizing, trends for cleaner emissions that push the technology, and an increased focus on things like renewable fuels.
What alternative fuels do you foresee entering the heavy equipment industry in the next 5-10 years?
Starting with diesel IC (internal combustion) engines, it is possible to see increased usage of biofuels such as HVO100; pockets of this are happening already today. Currently, some of the Cummins Off-Highway engines are approved for B20 diesel and paraffinic fuel. When you talk compact construction, while still limited by infrastructure availability outside certain settings, there has been a trend for electrification. Adoption rates in the next 5-10 years, again outside some specific market settings, are likely to remain low with the rate decreasing as you increase in equipment size. Hydrogen is also emerging as an alternative fuel of interest, either in fuel cell or spark ignited form. Similar to electrification, the hydrogen infrastructure will also take time to develop. Packaging hydrogen on a machine also requires a different process than installing a diesel engine and it will take time to ensure that is done well. Also similar to electrification there will probably be pockets that adopt, highlighting the fragmented nature and diversity of the off-highway market. Metal machinery is not easily redesigned, particularly thick metal like what is found on construction equipment. It is likely that OEMs will delay the investment of full machine redesign in many cases until the adoption picture becomes clearer, meaning there could be a period of time before optimized alternative power chassis are available.
What new emissions regulations do you see on the horizon, and how might they impact future product development?
These vary by region of the world. Emission changes that are playing out in the short term include the recent India BSIV rollout for wheeled machinery, expected to follow with tracked equipment legislation and eventually BSV sometime mid-decade. China CSIV emissions have firmed at year end 2022; CSV emissions are looking like a later decade potential at this stage. Variations in emissions regulations for major markets mean bespoke investments for these key areas. For traditional lead emission markets like the U.S. and European regions, it is looking like later in the decade before those would be expected. Exactly what these future regulations will look like is speculative, but Cummins is participating in in-use testing programs to provide real-world results to legislators. Results received from industry players is expected to help shape what future regulations like EU SVI will look like.
Data, IoT & Connectivity
What will be the best use cases for the Internet of Things (IoT) and data in the coming years?
Driving informed decisions must be a primary outcome. Decisions regarding operations, repairs, utilization, etc. need to be realized to maximize the value of connectivity. When paired with well thought out aftermarket practices, even basic connectivity data can be leveraged to make big improvements to machine uptime. Contrary to on-highway equipment, when a construction machine breaks the field technician travels to the machine. Machines can be many hours from the nearest repair location so reduction of redundant travel allows technicians to be more efficient and shops to optimize their earning potential. Currently, these technicians often leave with minimal information about the actual problem; in the future, the technician should leave the shop equipped with appropriate parts and tooling to complete the repair. This is just scratching the surface of how connectivity data can be leveraged. As the industry evolves and you move into more proprietary data transfer things like prognostics come into focus.
What advancements do you see on the horizon for connectivity and machine learning in the next decade?
Adoption of connectivity has been slow, and many who have adopted are still underutilizing this potentially powerful toolkit. As adoption increases more customers will see the demonstrated value of this capability and follow along. At the powertrain level, data from connected machines can be used to refine diagnostic procedures, build towards prognostics to become more proactive, and ultimately further enhance the customer experience by improving their uptime. It sounds simple but time really is money, less time spent down due to a failure or lack of information to make an informed decision eventually helps the bottom line.
What challenges remain for the continued adoption of data, IoT and connectivity related technologies or systems?
Data transfer costs weighed against perceived value add has been a roadblock. As more value is demonstrated, and as data costs reduce, this roadblock should remove. Proliferation of equipment also presents a challenge. Rarely is a jobsite homogenous when it comes to equipment brand and multiple portals from connected machines is not something most site managers have time to navigate. Evolution of solutions that better fit into the mixed fleet reality of our business will be front and center. Another challenge, particularly for global equipment OEMs, are varying requirements for data privacy by geography. It takes a not insignificant amount of effort to comply with these requirements before you even consider potential SIM card variations that may be required to make the hardware function globally. Finally, there still seem to be trust issues with some customers who wonder what manufacturers are doing with collected data. This hopefully wains with time as results realized from connectivity show end user benefits and value.
Automation & Smart Systems
How has automation helped the heavy vehicle and equipment industries become more productive?
Labor can be hard to find these days, skilled labor even more so. As construction equipment becomes more automated, think features like dig assist, the skill burden can be reduced. Even for traditional skilled operators these same features can help them to achieve their mission more efficiently and safely. As more markets globally transition from manual labor to more mechanized operations it is likely these capabilities will be even more valuable.
What further benefits will automation bring to the heavy vehicle and equipment industries?
Looking to the mining space for clues, you can see where opportunities to fully automate some site operations in areas like ports are possible. OEMs are getting more sophisticated in their safety systems as well which is a big enabler for future automation to expand. Automation provides the opportunity to remove the element of human error which is going to make jobsites more efficient and ideally safer as time progresses.
What role will telematics continue to play in the heavy vehicle and equipment industry?
Telematics plays a role in both automated and non-automated settings. Considering the automated setting, it is possible you can be completely without an operator in the machine. In a non-automated machine, you at least have the potential that the operator will see and react to something like an engine warning lamp. When you remove the operator from the equation it becomes increasingly more important to have some direct line visibility into any machine issues. In this regard, digital connectivity to the powertrain system will be critical to ensure system health in the absence of a physical human presence.
Challenges & Opportunities
What are the biggest challenges facing the industry currently, or do you see the industry facing in the coming years?
The implications faced due to the COVID pandemic are not yet over. Lack of clarity regarding alternate power adoption and supporting infrastructure will continue. A fragmented emissions landscape globally, and the potential for major emissions changes, will be taxing for many powertrain producers given the significant investment implications.
What are some of the biggest opportunities you see in the industry?
From a Cummins perspective, we are well positioned for a multitude of emissions scenarios that could come for off-highway. Having a strong on-highway technology stable, and the associated scale, to pull from will help us to continue to be the power partner of choice for our OEM customers. This scenario is true irrespective of whether we are talking diesel or alternative energy options. When you combine this with a global manufacturing and support network, we are excited to see what opportunities the future holds.