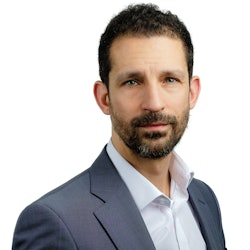 Each year, our State of the Industry issue looks at the top trends and technologies within the heavy equipment industries. We also dig into current and future market conditions, as well as regulations which may currently or in the coming years have an impact on how the industry will go about designing its equipment.
To get the best insights, we speak with executives from a variety of companies working in the industry—everyone from associations, to OEMs to component suppliers. Below are responses provided by Sham Morten Gabr, Chief Strategy Officer, Multi-Wing.
Read all of this year's executive Q&As.
Diesel, Electric & Other Power Alternatives
How, if at all, do you see the role of diesel engines evolving in the coming years?
Focusing on construction machinery, the situation is dynamic when it comes to making drive solutions sustainable for the future, so it is important to take into consideration all technologies. However, at this early phase the trend indicates that the development will be contingent on how powerful the construction machinery is and the work function related:
For compact equipment the trend is that the diesel engine will disappear in new machinery by 2025 in developing markets (fully electric).
For medium power range machines the trend indicates that diesel engines will be used alongside an electric motor (hybrid).
High power and heavy machinery we will likely see the combustion engine and fuel cell as the main powertrain. Time will show what role/share fuel cells and hydrogen combustion engines will play for high powered machinery.
Alternative fuels for combustion engines and hydrogen combustion engines could be a solution for transitioning away from fossil fuel due the possibility of the use of existing manufacturing infrastructure and for niche applications long-term.
That above reflects information that is available today but there is no clear solution, road map, infrastructure, and regulatory framework in place for the future and it will be contingent upon application, work function, working environment, power, and regulatory framework.
What alternative fuels do you foresee entering the heavy equipment industry in the next 5-10 years?
The combustion engine and fossil fuels will in construction machinery continue to play an important role the next 5-10 years. However, alternative fuels such as synthetic or e-fuels may play an increasing role. At the same time, it is perhaps not unlikely that alternative fuels will peak between 2030 and 2040 and shrink into a smaller share of the construction equipment market after 2040 where it will find its niches.
How will electrification—or other alternative energy/power systems—continue to advance in the heavy equipment industry?
The share of electric, hybrid, fuel cell and alternative fuel construction equipment will increase over time and likely peak in-line with regulations promoting zero emissions to the extent possible in due time before 2050. Due time means considering the average life span of common construction machinery. Indications are that around 20% of construction machinery will be electric and hybrid by 2025, 30% by 2030 will be electric, hybrid or fuel cell and then one can guess that the number will reach a maximum of 96% for new machinery by 2040 for countries with zero-emissions regulations in place and where a guess is that the last 4% will be captured by ICE (internal combustion engine) fossil or alternative fuel. During the transition phase alternative fuels will likely play a larger role.
The development has started with compact machines and a lower power output but will also be faster for underground mining equipment as ventilation of the mines to get rid of the exhaust is a massive cost driver.
What new emissions regulations do you see on the horizon, and how might they impact future product development?
On the horizon we all will have to align with efforts needed to limit global warming to below 2 C (35.6 F). This means that both the on-road and off-road vehicle stock will need to become as emissions free as possible by 2050. This development will depend upon adoption of zero-emissions regulations with potential exemptions or longer transition periods for niche applications. Due to vehicle share of emissions of CO2 and due to vehicle lifetimes, we will likely see that Europe, China, Japan, Korea and North America will need to phase out engine passenger cars by around 2033 (vehicle lifetimes of 15-18 years), trucks by 2036 (vehicle lifetimes of 10-15 years) and new construction machinery to the extent possible by 2040 (average lifespan of common construction equipment is 10 years). Phase out will likely start in stages similar to the non-road machinery emissions regulations and then the rest of the world will need to follow as fast as possible.
For construction equipment the most relevant regulation in Europe is the Non-Road Mobile Machinery Regulation. The current regulation addresses carbon monoxide, total hydrocarbons, oxides of nitrogen and particulate matter, thereby the climate impact of fossil fuel combustion and the noise impact of internal combustion engines is still to be addressed. An assessment of further pollutant emissions reduction potential, and the identification of potentially relevant pollutant types that do not fall within the scope of the Stage V regulation in Europe is in progress or recently finalized. Hence, there is a long process from impact assessment to adoption of a new regulation there seems to be some time before a new regulation pushing zero emissions can be adopted. If the full zero-emissions potential should be reached by 2050 for the construction machinery industry, we may expect to see the initial stages related to power and perhaps end-use in 2030 being increased in 2035 and reach maximum in 2040 for developing countries.
In Europe, besides the non-road mobile machinery regulation, it is also relevant to follow the clean vehicle directive and energy taxation. The Clean Vehicles Directive sets procurement targets for public authorities in Member states to purchase "clean vehicles." Currently construction machinery is not included. However, by December 31, 2027, the commission should review the implementation of the directive. Finally, the Energy Taxation Directive in Europe sets minimum tax thresholds for different types of energy, such as diesel, petrol and electricity, with some exemptions in international shipping and aviation. The directive has not been revised since 2003 and is now not up to date in light of the technological and zero-emissions transition.
For the U.S., it may be very interesting for the off-highway industry to see what EPA (U.S. Environmental Protection Agency) by December 2022 will formulate in a new standard for NOx emissions from heavy-duty trucks starting with model year 2027 as the agency will also explore updates for a greenhouse gas (GHG) standard for certification of heavy-duty fleets that are rapidly shifting towards zero-emission technologies and perhaps this may indicate an initial reference for the off-road construction machinery industry?
A great challenge to also overcome will likely be the components, materials, and energy needed for electrification both for on- and off-road vehicles as well as electronic driven and connected machines in other industries. Hence, severe supply chain shortages may become reality unless new innovations and regulation carefully takes into consideration the supply challenge across industries as well. I am looking forward to experiencing how our industry and the entire world will transform over the next 20-30 years to ensure the "world" become as emissions free as possible by 2050. In Multi-Wing we will do our very best to support this transition in our efforts for shaping air flow for future generations.
Companies in this article