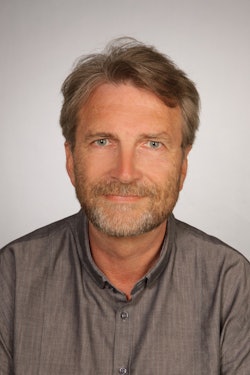 Each year, our State of the Industry issue looks at the top trends and technologies within the heavy equipment industries. We also dig into current and future market conditions, as well as regulations which may currently or in the coming years have an impact on how the industry will go about designing its equipment.
To get the best insights, we speak with executives from a variety of companies working in the industry—everyone from associations, to OEMs to component suppliers. Below are responses provided by Reinhard Kalla, Head of Product Marketing, EAO AG.
Read all of this year's executive Q&As.
Global Markets, Government & Trade
What are the key global markets your company sees as growth opportunities and why?
EAO places an emphasis on the heavy-duty vehicle segment, which includes on- and off-highway vehicles such as agricultural equipment, construction equipment as well as other industries such as on-road emergency cars, garbage trucks and others. We view this segment as a key growth opportunity.
Are there any policies you are keeping your eye on that could impact (or have already impacted) your company and the industry?
Globally, we see activities to limit carbon emissions that will continue to drive the trend towards more electric vehicles or hydrogen (H2) or other alternative drivetrains. These kinds of activities will also affect off-highway vehicles. As a manufacturer of human machine interfaces (HMI), these trends offer a variety of new opportunities to design new products that meet our customers' needs, but also set the trend for the industry.
Supply Chain Disruptions
How have supply chain disruptions impacted your business over the past year?
There's no doubt the pandemic has disrupted the supply chain and as a result we see strong shortages in semiconductors and related components. However, the advent of this scarcity was forecast before it came into effect and caused us to shift into a proactive mode to increase our stocks and adapt our order processes to fulfill demand. Manufacturers, suppliers, and customers are all experiencing the disruption, but we're confident the industry will continue to adjust and adapt.
What are some of the biggest opportunities you see in the industry?
One opportunity we see is the need for increasing security and safety. This is an opportunity for all manufacturers of HMI. EAO is one of the first to incorporate safety certifications to its products for on- and off-highway specialty vehicles. Providing safe products ensures end users operate in a safe environment and customers can expect reliable, safe equipment that will not need to be replaced often.
Are there any technologies or trends which you are currently excited about in the heavy-duty vehicle industry, or most looking forward to seeing in the coming years?
Yes, especially in the segment of agricultural vehicles. We are excited by the development of driverless tractors, combine harvesters and other equipment. This is a time of true innovation and the combination of in-vehicle sensors with HMIs on remote control systems represent a huge opportunity for EAO.
What do you think will be the biggest change to occur in the heavy-duty vehicle and equipment industries in the next decade?
Certainly, as the world looks to lower its carbon emissions output, there will be an emphasis on alternative fuels, electric vehicles, H2 and other ways of going green. The other changes we see are "big data", IoT (Internet of Things) and new communication protocols that go beyond 5G.