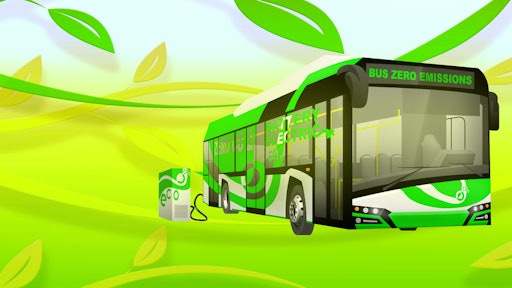 ©dreampicture – stock.adobe.com
The U.S. House passed a major piece of legislation on September 24, 2020, that marks meaningful progress on clean energy and climate. The "Clean Economy Jobs and Innovation Act" reduces greenhouse gas emissions and accelerates vehicle electrification. It also modernizes and bolsters funding authorizations for clean energy research and development programs – including solar energy, wind energy, energy storage and other Department of Energy (DOE) programs.
The bill's key elements include:
Phasing out the use of hydrofluorocarbons (HFCs), which are extraordinarily potent climate pollutants with hundreds to thousands of times the heat-trapping power of carbon dioxide;
Reauthorizing the Energy Efficiency Conservation and Block Grant (EECBG) program, which provides $17.5 billion in funding for schools, homes, government buildings and manufacturing facilities to improve efficiency and deploy energy-efficient technologies;
Investing more than $36 billion for transportation electrification, including grants and rebates to deploy electric vehicles and related charging infrastructure;
Directing DOE to establish new model building codes for states to improve energy efficiency;
Preserving a policy that will eliminate all fossil fuel-generated energy from federal buildings by the year 2030.
In response, U.S. PIRG and Environment America issued the following statement:
"The American West is on fire, Midwestern communities face increasingly intense flooding, and hurricanes are hammering southern states. Climate change is not a hypothetical future problem – it's here now," says Matt Casale, U.S. PIRG's Environment Campaigns Director. "It is imperative that we take swift action on climate change if we're going to have any chance of avoiding its worst impacts. We're grateful to the House for stepping up and making this meaningful progress. Phasing out HFCs—known as 'super greenhouse gases'—will bring significant climate relief relatively quickly. And investing in energy efficiency, renewable energy and electric vehicles will put us on the path toward a cleaner, healthier future."
"The urgency of the climate crisis calls on us to act swiftly to drive down greenhouse gas emissions, and the transportation sector, which is America's number one source of those emissions, is an essential place to make changes," says Morgan Folger, Environment America's Clean Cars Campaign director. "We thank House leaders for recognizing the need to quickly deploy electric cars, trucks and school buses and eliminate the harmful tailpipe emissions that have led to climate disaster. Moving away from gasoline and diesel means cleaner air for ourselves and our kids, and this effort can make charging across America as convenient as finding a gas station is today."