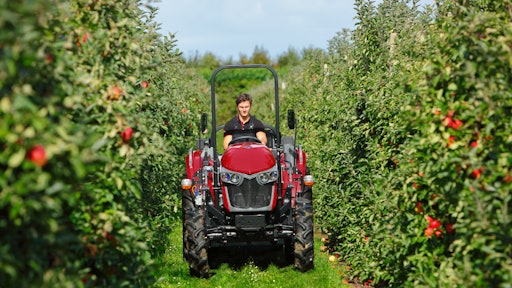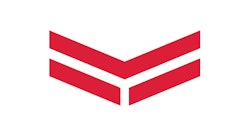 World-leading tractor manufacturer YANMAR targets reliability and affordable performance with the launch of the new YM Series of compact utility tractors.
Yanmar has responded to the budgetary demands and reliability requirements of customers with the introduction of the new YM3 Series compact utility tractors. Operating in the 47-60 hp range, the new models – YM347 and YM359 – complement the existing YT3 Series in the company's range and are designed to provide users with many of the features and benefits associated with the Yanmar brand, but at a more affordable price. 
Furthermore, the two new models have been designed following extensive research and consultation with customers and users. The result is a pair of new models that offer all the safety and comfort features that customers expect with a level of power, productivity and reliability that makes the new models ideally suited to a range of applications including and farming, landscaping, and golf course maintenance.
Monitoring System
Both the YM347 and YM359 are supplied with Yanmar SMARTASSIST Remote (SA-R) as standard. This advanced telematics system allows owner and operators to monitor the status and location of the tractor by computer or smartphone via a dedicated app.  
The system also generates alarms and notifications if operating parameters are exceeded, helping manage maintenance and reducing downtime. Yanmar's SMARTASSIST-system also helps in the planning of work operations for even greater efficiency.
Dependable Power
At the heart of the two new models is a powerful and field proven Stage V Yanmar direct-injection TNV common rail engine that utilises advanced electronics to optimize combustion by electronically controlled fuel injection. That combination provides reduced fuel consumption for lower running costs. In addition, the engine is less susceptible to stalling, even in tougher traction applications, so productivity is increased. That engine drives through a fully-synchronized 12 x 12 transmission that provides smooth speed shifting throughout the range. Two or four-wheel drive is selected using a simple lever.
Both models feature a front axle from existing Yanmar YT3 tractors that has been proven across Europe, Japan and the US.
A 50-L fuel tank allows both the 1,860 kg YM347 and 1,990 kg YM359 to operate for a full working day without refuelling for maximum uptime and production. A locking fuel cap protects against theft and vandalism.
A slanting-nose design provides excellent forward visibility for enhanced safety and greater operational accuracy.
Well Protected Comfort
Both new models are operated from a comfortable and well-appointed operator's station that is protected by a mid-mounted ROPS frame. Controls have been ergonomically-designed and positioned within easy reach from the adjustable suspension seat to minimize driver fatigue and maximize productivity.  
Both models are equipped as standard with a Power Take Off (PTO) and valves and control levers for rear-mounted implements for optimum versatility. A three-point hitch is compatible with Category I and II implements and attachments.
Safe Operation
Meanwhile, the floor area is spacious and free from obstructions, reducing trip hazards and making the tractor even safer to operate and to enter. 
An accessory socket is fitted as standard and allows the driver to charge a mobile device or smartphone on-the-go. The compact dimensions of the two new models also make them the ideal choice for applications where space is at a premium.  
Equipped with narrow tires, the units are just 1,420 mm wide, allowing them to pass easily and safely between trees and lines of crops without causing damage.