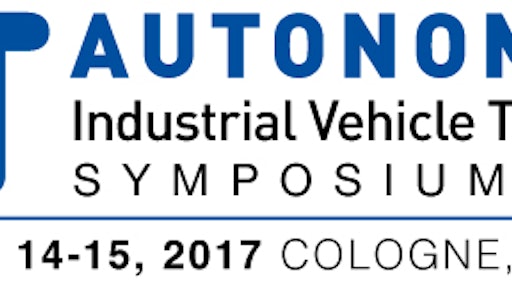 Autonomous Industrial Vehicle Technology Symposium, which takes place in Cologne from 14-15 November, will be the world's first conference and exhibition exclusively dedicated to the design and development of highly automated and unmanned construction, mining, agricultural, industrial and off-highway vehicles.
The symposium will bring together R&D engineers, robotics experts, OEMs, autonomous vehicle systems hardware and software engineers, test and development experts, and heads of design and engineering from around the world to discuss, debate and analyse the growing possibilities and future developments for autonomous vehicle technology, unmanned systems and robotics for commercial and off-highway applications
Autonomous vehicle technology has the potential to revolutionize the commercial and off-highway vehicle industry by improving safety and dramatically increasing productivity and efficiency while significantly reducing costs. Held alongside the Electric & Hybrid Industrial Vehicle Technology Symposium, the two conferences present the perfect opportunity to meet over 300 industry professionals to discuss and exchange ideas leading to the design and development of the next generation of industrial vehicles.
Topics under discussion include:
Autonomous vehicle hardware
Lidar systems
Autonomous loading systems
Robotics and AI technology
Guidance and mapping systems
Remote monitoring
Testing and validation
Autonomous software
Obstacle detection and collision avoidance
Connected vehicle technology and IoT
Vision guidance systems