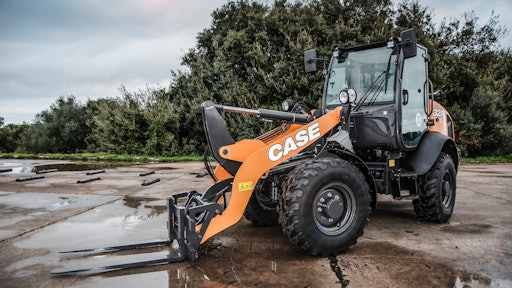 CASE Construction Equipment
While electrification and alternative energy product introductions were among the biggest attention-getters at bauma 2019, many of these technologies are still in the prototype phase, or are only suited for certain types of applications—compact equipment is particularly suited at the moment to the benefits of electrification.
Read the blog "bauma 2019 Shines a Spotlight on Sustainability, Efficiency" to learn more about some of the alternative energy products introduced at bauma.
However, everyone agrees diesel isn't going away any time soon, and there is still a need to develop and optimize traditionally-powered equipment and components. This year's bauma so no lack of debuts in this category, as well.
Companies such as Liebherr and Wirtgen had some of the largest booths to showcase their equipment. According to a pre-show report from event organizer Messe Munchen, Liebherr had the record for the heaviest piece of equipment displayed with its LR 1800 crawler crane, which was quite the sight to see in person. Second place went to Komatsu's hydraulic excavator PC 4000, weighing in at 400 tons and towering over attendees in one of the outdoor lots.
Ease of operation and improved ergonomics was a trend that could be seen on many of the new pieces of equipment introduced at bauma. Liebherr, for instance, introduced joystick control for its L 526 to L 586 XPower wheel loaders. The goal was to provide operators the ability to comfortably steer the machine with one hand. When the task at hand requires multiple steering maneuvers, the joystick steering helps save energy while also reducing physical strain on the operator.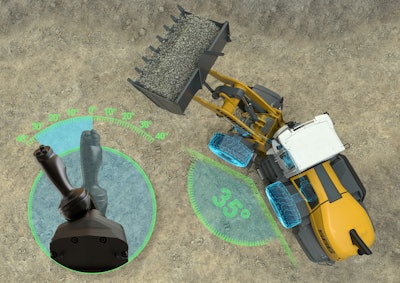 CASE Construction Equipment introduced new compact wheel loader models with electrohydraulic controls. Featuring over 20 sensors and 20 electrohydraulic actuators installed onto the machines, these new controls are designed to improve controllability and enable combined movements—all aimed at increasing productivity and operating efficiency.
Read about more equipment introductions from the show on our dedicated bauma channel.
Cab manufacturer Fritzmeier introduced several technologies aimed at an improved operator experience, as well as an easier design process for OEMs. For operators, the company teamed up with start-up recalm to provide a means of active noise cancelling without having to use headphones. Instead, the noise-cancelling technology has been placed within the headrest to provide operators more comfort and freedom to move while working in the cab. The company also announced its involvement in the HMI Cluster which is aiming to develop and implement a uniform HMI (human machine interface) concept. Doing so would ease the learning curve for operators who may move from machine to machine on a frequent basis.
For OEMs, Fritzmeier debuted its Global CAB concept, a modular cab design to offer flexible design options with low investment costs. Use of aluminum helps make the cab lighter in weight—while still meeting ROPS requirements—by as much as 30%, helping manufacturers reduce the overall weight of their machines to provide fuel efficiency improvements to customers.
Component manufacturers focus on efficiency, connectivity
Efficiency and connectivity were key themes for many companies at bauma 2019, as well. Cummins, for example, introduced its PrevenTech for Mining digital monitoring technology. It applies connectivity, big data and advanced analytics to engine hardware in order to identify and diagnose performance issues faster and more accurately.
Voith introduced Dtect, its intelligent monitoring system offering real-time data of driveline performance and coupling status. The technology continuously measures slip angle to accurately identify and monitor coupling slippage caused by high torque peaks. This helps operators take preventative action when necessary and avoid unplanned downtime.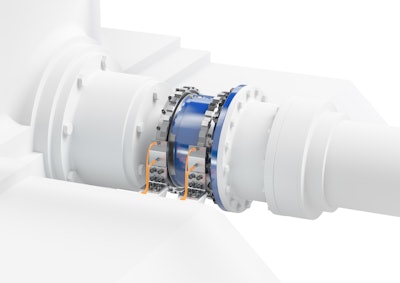 Hatz debuted the first engines utilizing its E1 technology which enables single-cylinder engines utilized in smaller equipment to be connected to the Internet of Things (IoT). According to the company, the most important aspects of the E1 technology are the engine control unit, sensors and fuel injector with an electromagnetic valve specially developed in cooperation with Bosch. The technology not only enables engine data collection, but also additional functions for simplified operation including automatic start protection and idle connection control for automatic shutdown when necessary.
Stage V was of course a big topic for engine manufacturers at the show, as well, with many exhibiting their range of certified engines for the newly implemented regulation. While meeting the new emissions standard, many manufacturers have also designed the engines to offer additional benefits, as well, including improved fuel efficiency and performance.
Perkins exhibits Stage V engines, range of other products at bauma
Cummins Debuts QSK60 Stage V Engine
Caterpillar Showcases Line of Stage V Engines, Including New C4.4
Komatsu Europe Introduces EU Stage V Engines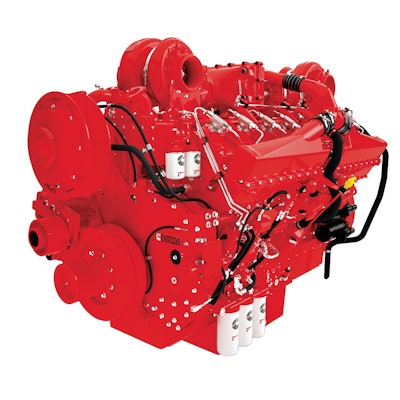 Read more about recent Stage V engine designs in the article "Engine Optimization for Stage V."
On the hydraulics side of things, Danfosss exhibited its first production model digital displacement pump, a technology which has been in development for several years in partnership with Artemis Intelligent Power—which it acquired a majority share in last year. Considered a natively digital hydraulic technology due in part to its use of sensors, it utilizes a radial piston machine to enable and disable cylinders as needed through the use of ultra-fast mechatronic valves. It is controlled entirely by software, whereas traditional hydraulic pumps have some mechanical control involved. This enables the system to provide more flexibility as any desired change in control can be done with a simple change to the software.
The system is capable of providing fast response and has a high efficiency curve, over 90%, to enable fuel efficiency gains for diesel powered equipment and good energy efficiency if used in battery-electric machines.
Read more about the technology in the article "The Next Chapter for Hydraulics."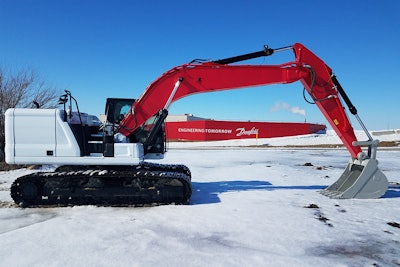 As we continue to dig through all the news from this year's show, one thing is clear—improving operations is a key goal for manufacturers, whether that be through efficiency gains, easier machine controls or enhanced connectivity to reduce downtime.
What technologies did you find the most fascinating at bauma 2019? What do you think will be among the highlights when the show comes around again in 3 years? Let us know! email editor@oemoffhighway.com.
Companies in this article